The River Bend Quilt Guild will be hosting their 19th annual Quilt Show at the downtown Mishawaka Library over a three-day period starting Thursday, Aug. 24. The public is invited to attend free of charge during the following days and hours: Thursday, 9 a.m. to 8 p.m., Friday 9 a.m.- 6 p.m. and Saturday 10 a.m. to 5 p.m.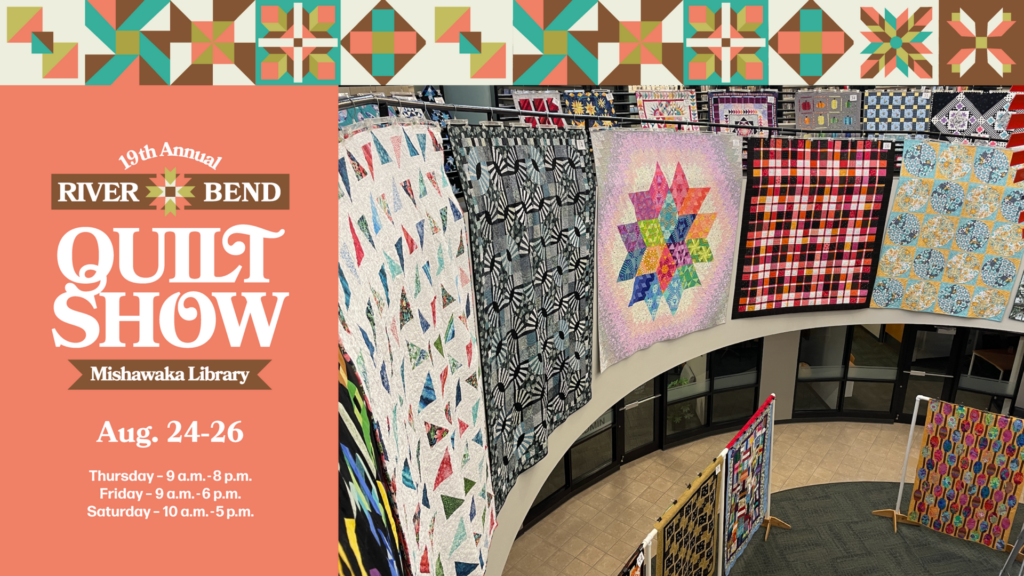 Dozens of River Bend Guild members will proudly display their quilted works of art. Anyone who stops by the Mishawaka-Penn-Harris Public Library during the quilt show can cast a voting ballot for their favorite quilts. After the votes are tallied, the River Bend Quilt Guild will announce the top three winning quilts, in two categories, on their Facebook page.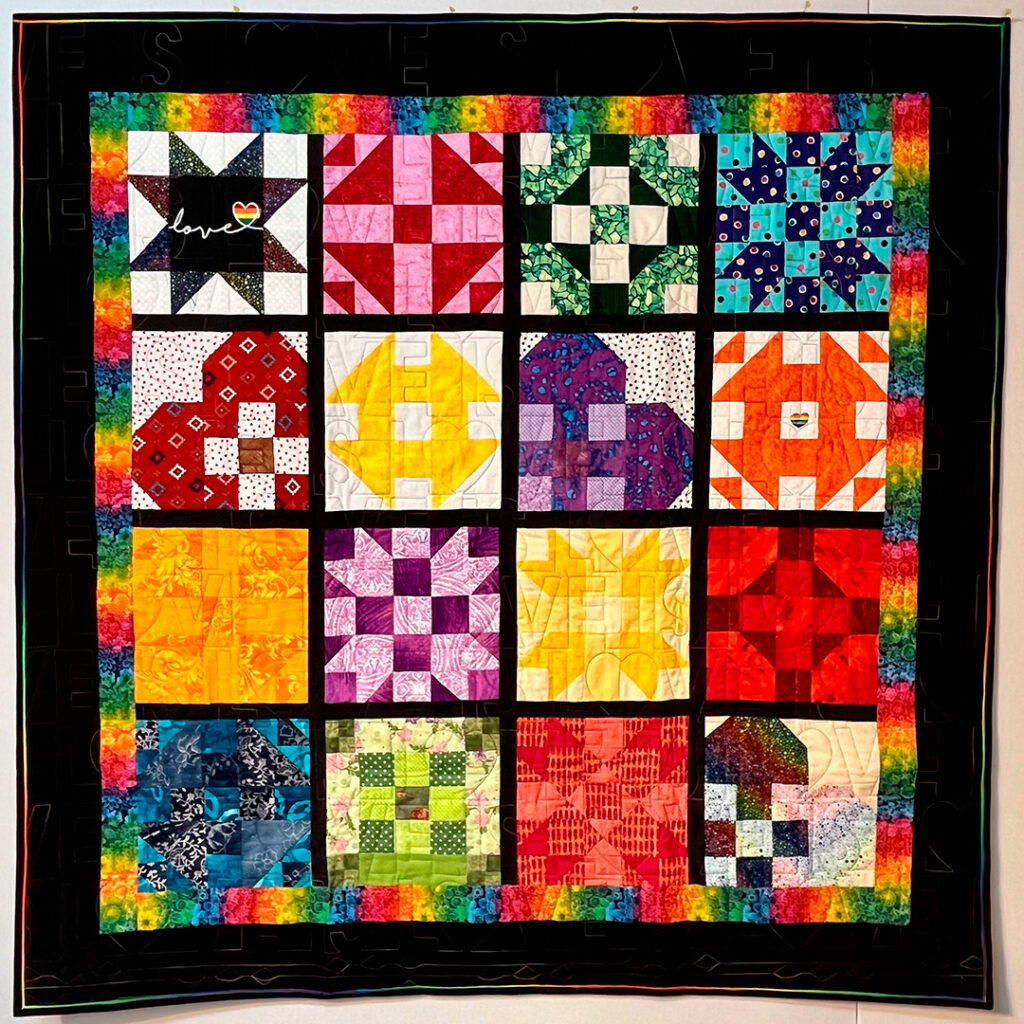 Excluded from the ballot this year are three special quilts that will be on display (pictured above) that will be donated to the LGBTQ Center in South Bend once the quilt show concludes. The quilts are composed of dozens of unique quilt blocks crafted by members of the guild. Mishawaka guild member Alyssa Demetrakis took on the task of sewing the components together to create the three finished quilts.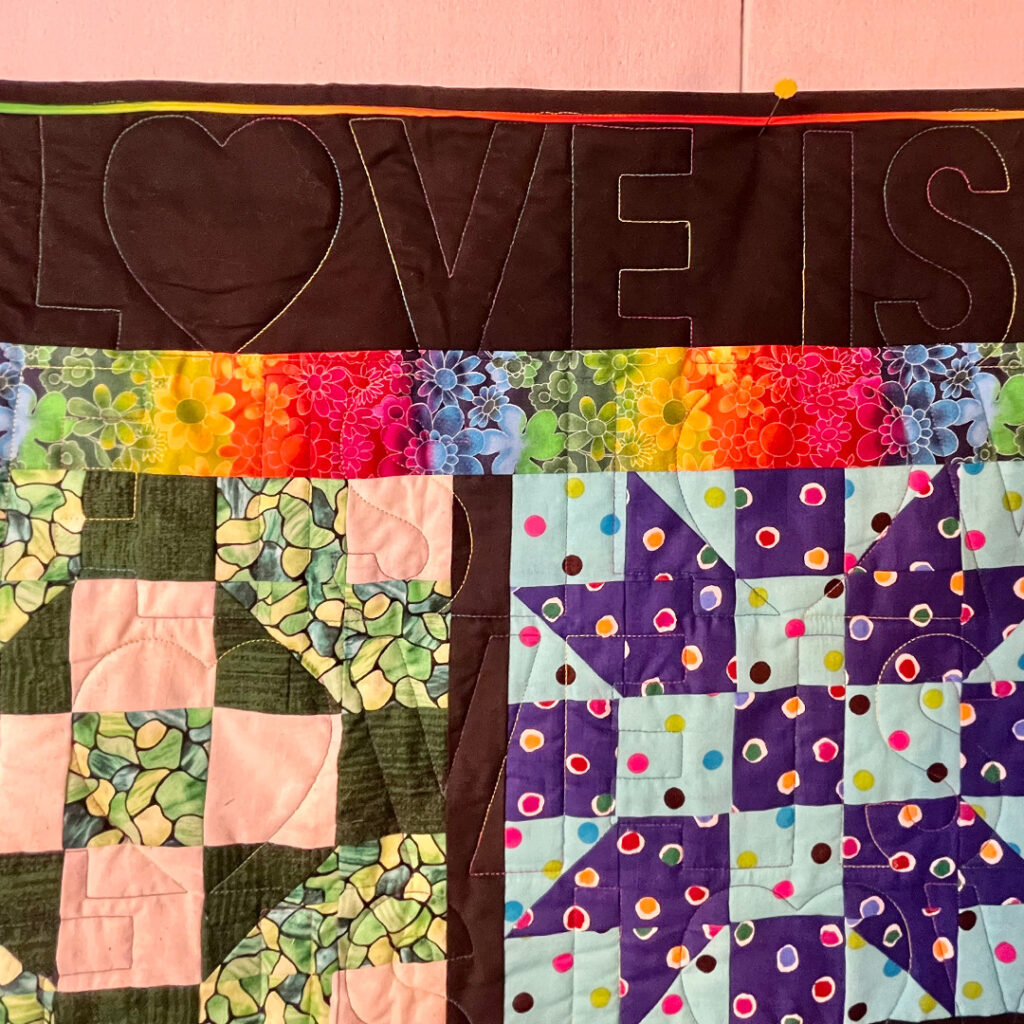 She quilted a design around the perimeter of the quilts (partially visible in the picture above) that show the words Love is Love. When asked to share her thoughts on why the River Bend Quilt Guild chose to focus on the LGBTQ+ for this year's quilt show, Demetrakis said the following. "Much like the people in the LGBTQ+ community, no two blocks are alike. Each made lovingly by a guild member celebrates their individuality."