MPHPL Book Boxes Open to the Community All Year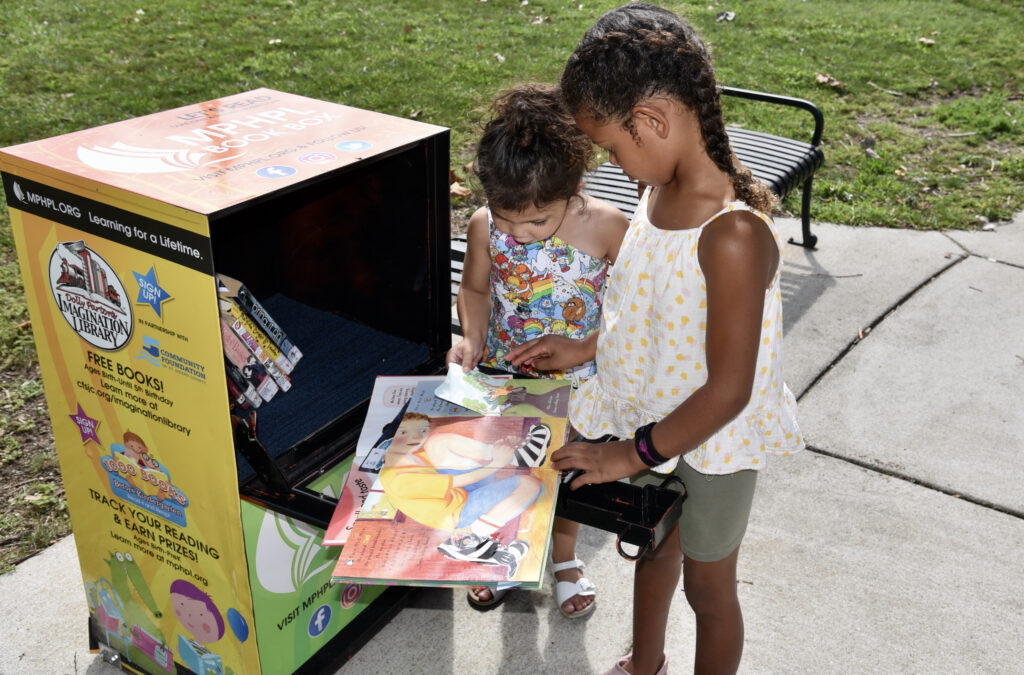 MPHPL Book Box Locations:
The Mishawaka-Penn-Harris Public Library Community Book Boxes are open yearlong to serve the public, 24/7, with no strings attached. The project was completed in the spring of 2021 and has been available for the community ever since.
Community Engagement staff make their rounds to the book boxes a few times each month to tidy things up and restock the boxes with more books when reading materials are running low.
The book boxes were formerly South Bend Tribune newspaper boxes. MPHPL was able to purchase a few of the old metal boxes and refurbish them into mini libraries that allow anyone to pull open the door and access various reading materials for all ages all year. "Accessibility to books is key. We want to provide access to books for our entire community, whether that is in the library, online with the use of our digital apps or at our book boxes," said Community Engagement Coordinator Stephanie Maggart.
The project was made possible with a team of library staff members, the City of Mishawaka's Parks & Recreation Department and business owner David Nufer, who all had the vision to inspire readers and create access to books.
MPHPL Director of Patron Services Jennifer Ludwig said, "It is important that everyone in our community has easy access to books. This project allows us to take books and magazines that have been withdrawn from our library collection and give them a new home. The book boxes provide a convenient way to share materials with our community."
Ludwig said that seeing the project come to fruition was extremely rewarding for staff. "In May 2021, we had a ribbon-cutting event at Hillis Hans Park where our first book box was placed. Then in June of 2021, the second book box was installed at Twin Branch Park and the third one at Merrifield Park. Our hope is that our Community Book Boxes inspire readers. People can find a cozy spot at the park to read during nice weather, or they can always take a book home and return it when they are done so others can do the same," said Ludwig.
MPHPL thanks the Mishawaka Parks & Recreation Department for their partnership and for installing the book boxes in their parks. A special thank you to David Nufer, the owner of Burton's Laundry & Dry Cleaning and FASTSIGNS®, for sponsoring the vinyl wraps on these boxes.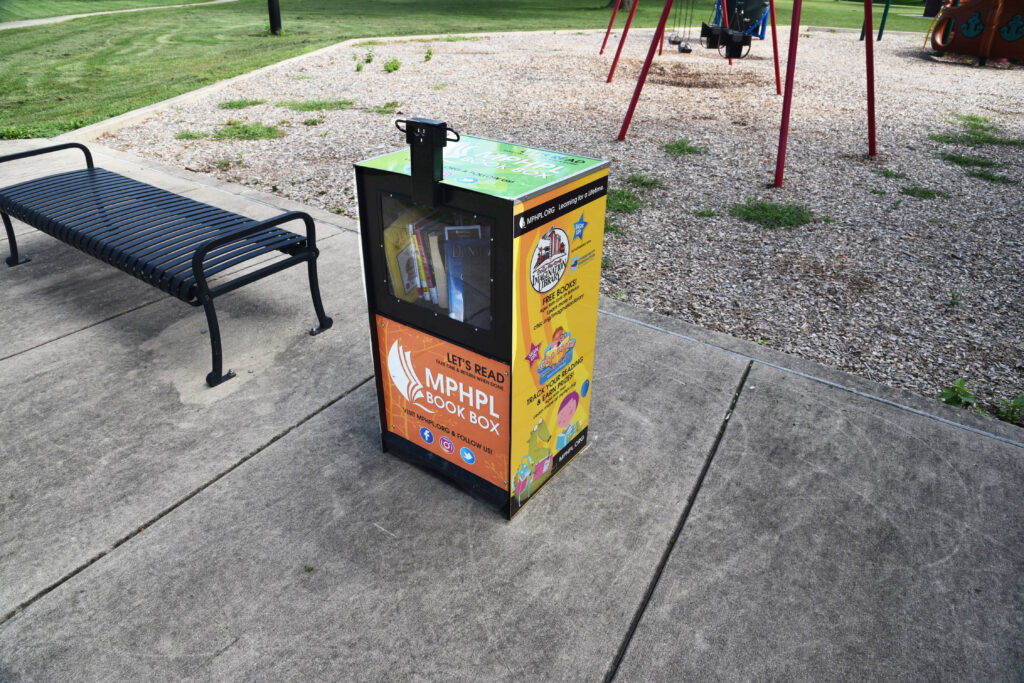 Watch our MPHPL informational video to learn more about our Community Book Boxes.