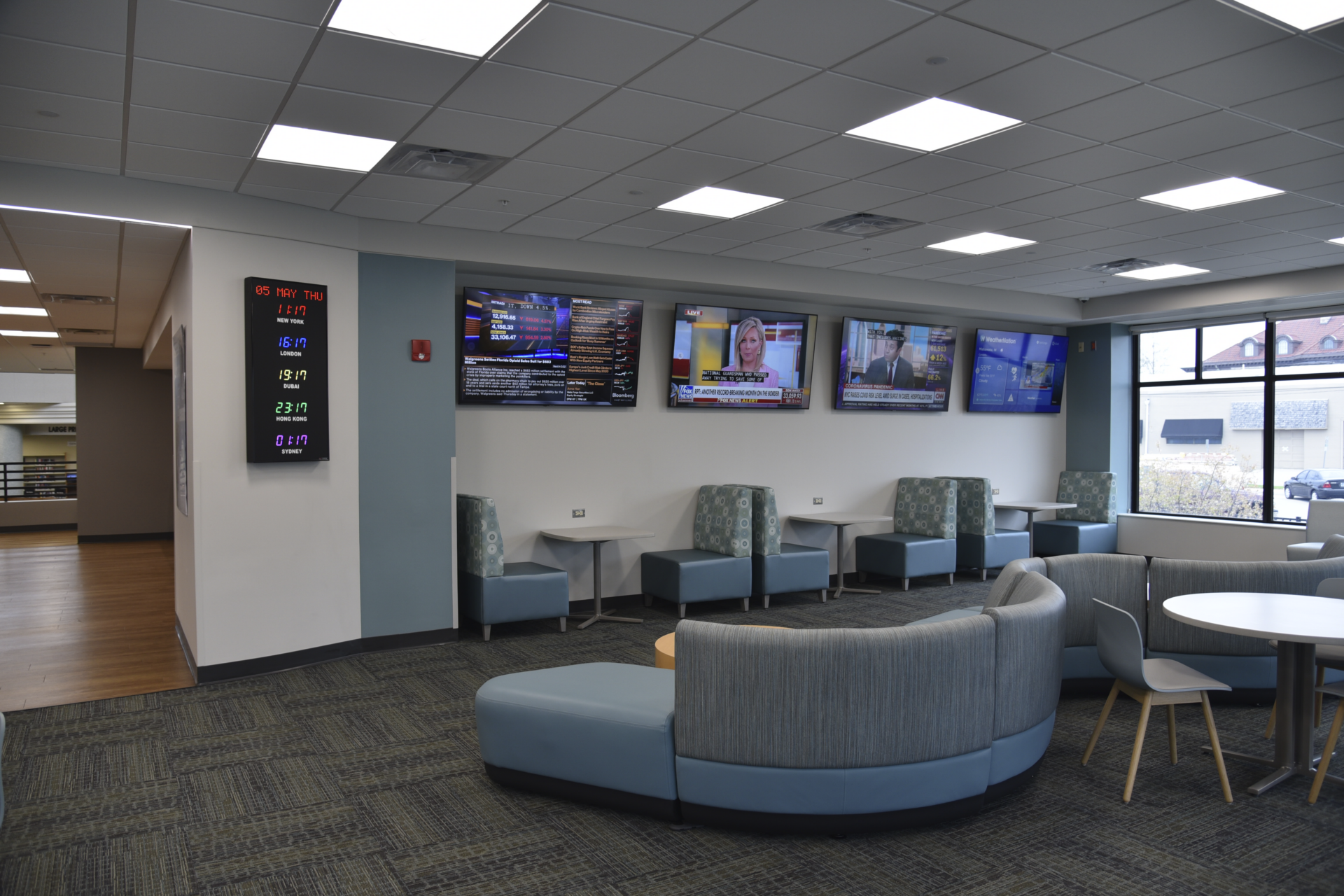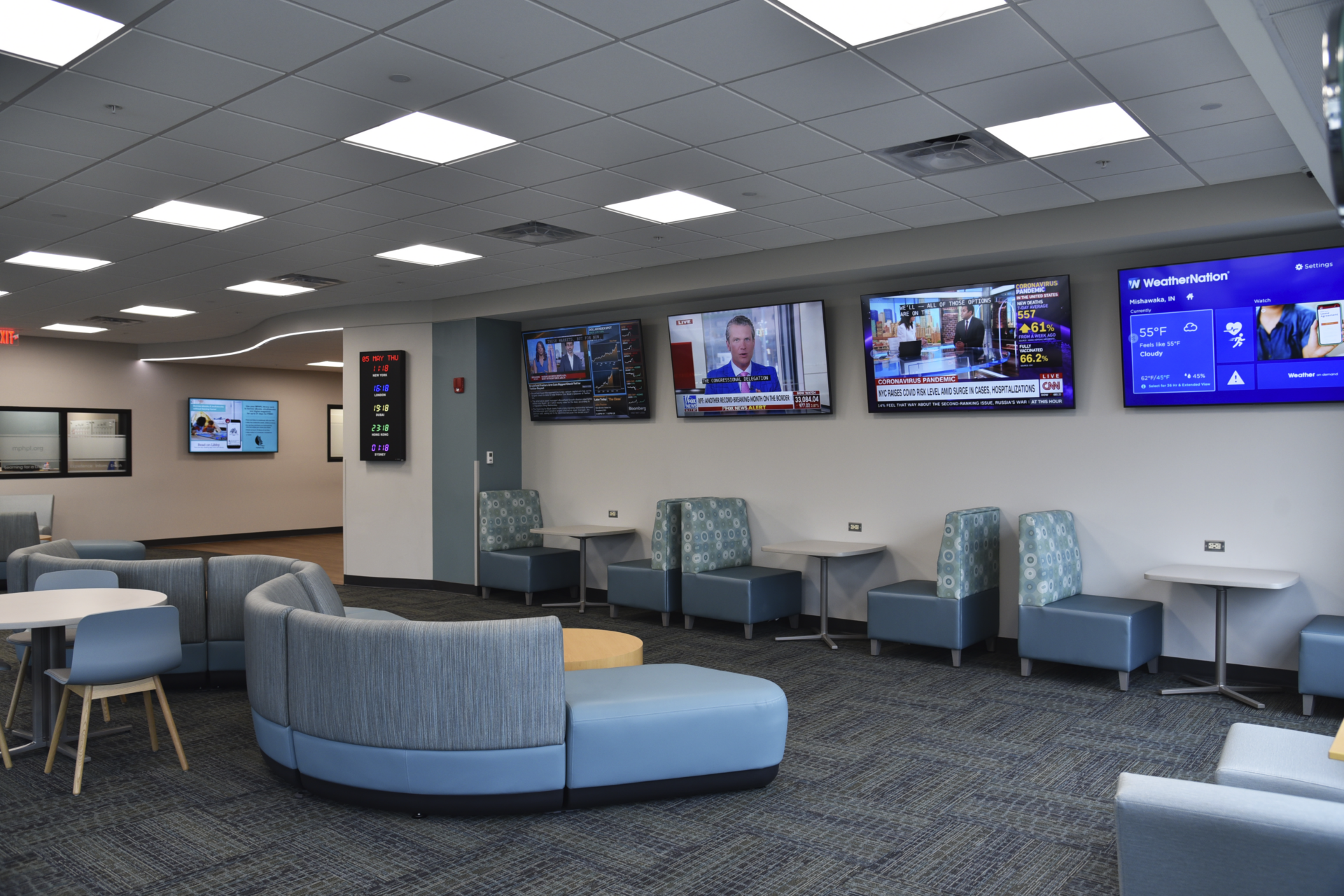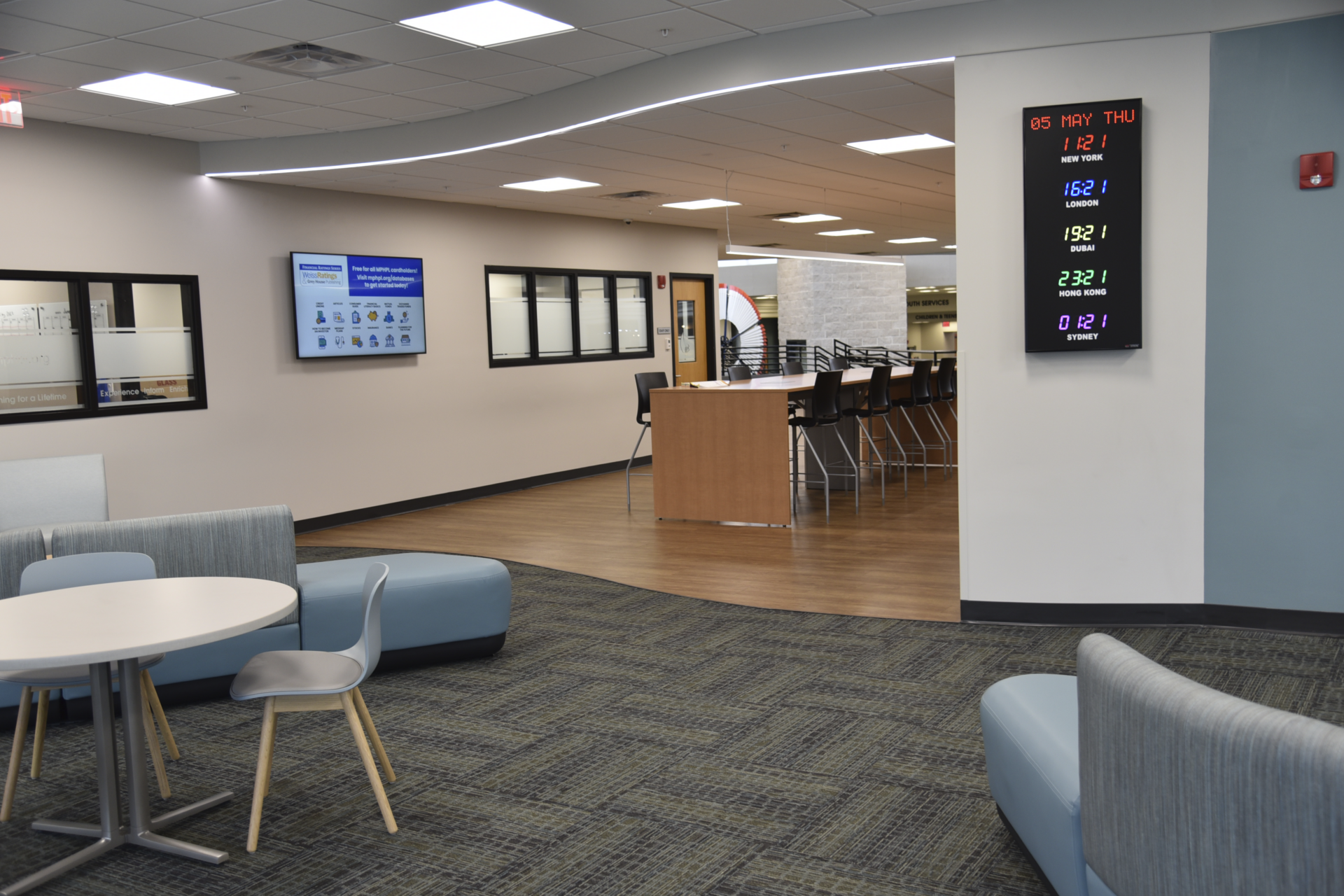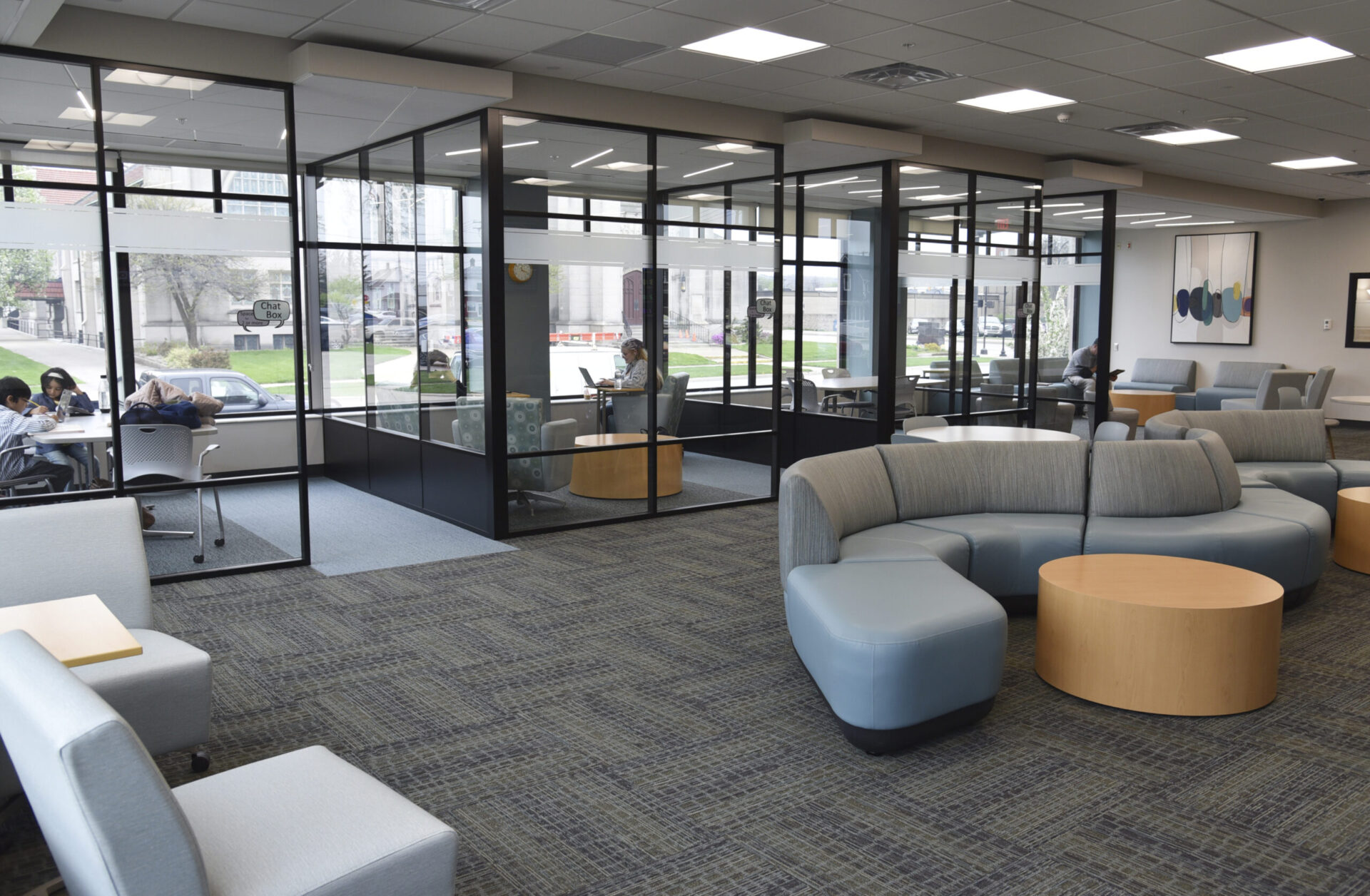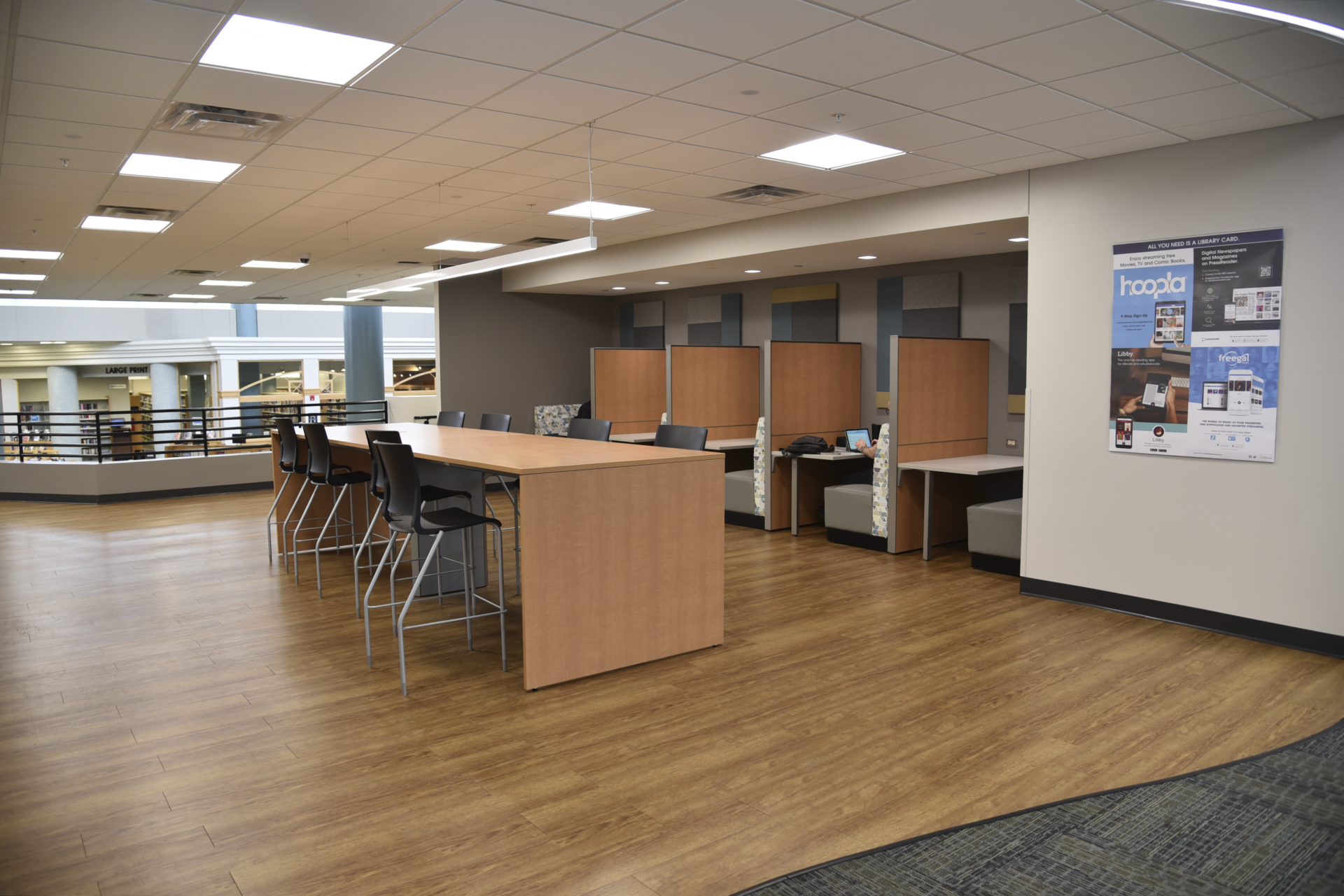 The Common Area is located at the Mishawaka Library and is accessible by steps or ramp from the first floor.
Guests can gather solo or in a collaborative setting.
Space is arranged to accommodate groups, and some of the furniture has movement flexibility.
Three glass partitions provide working space for groups of two of more in an energy-efficient well-lit environment.
Guests have easy access to convenient power and USB charging ports.
Four large televisions are programmed to display national news channels to keep visitors up-to-date with what is making news worldwide.
A digital LED world clock displaying the date and five international time zones is mounted on the wall.
Patrons can use the seating in the Common Area on a first-come, first-served basis.
"We want the new Common Area to feel like a library living room where you can meet a friend for coffee, use our free Wi-Fi or digital apps, do some digital downloading or perhaps mobile printing. A library is no longer just a place to check out books; there are so many programs and services for the public, and we just want to make sure everyone knows we are open and this space is here to serve their needs." - Director Donna Meeks