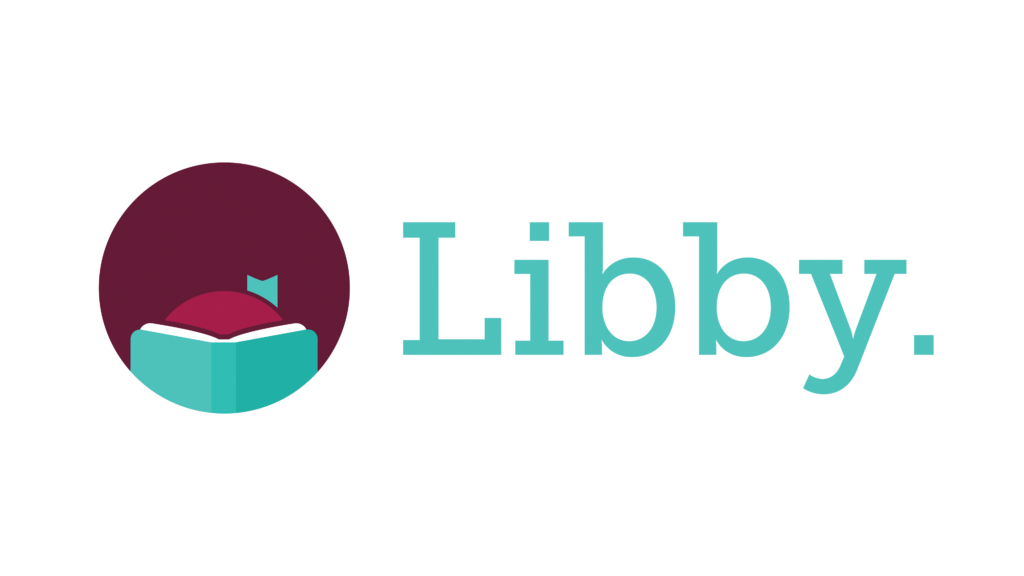 Follow the step-by-step guide below to log-in to the Indiana Digital Library with your MPHPL card. If you have any issues, we recommended uninstalling and reinstalling the app.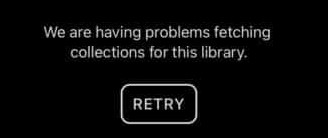 Above: An error message you may see when opening the Libby app.
STEP ONE: Within the Libby App, click on the three bars at the bottom of the screen.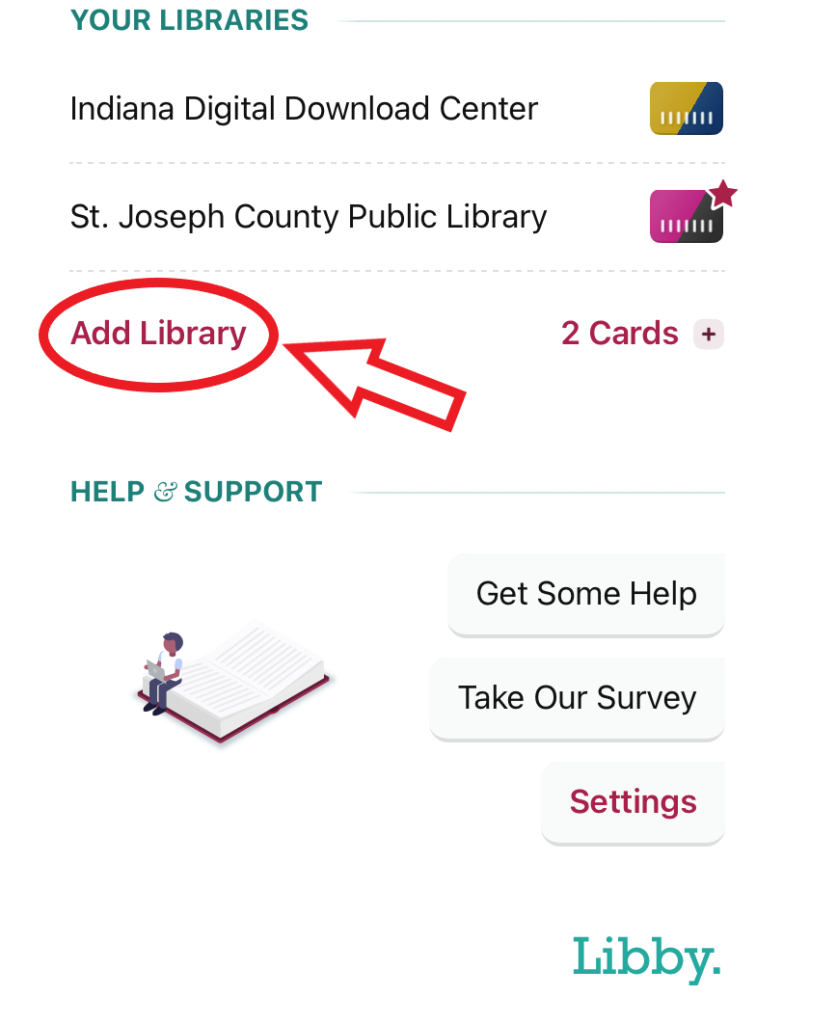 STEP THREE: Search for Indiana Digital Library.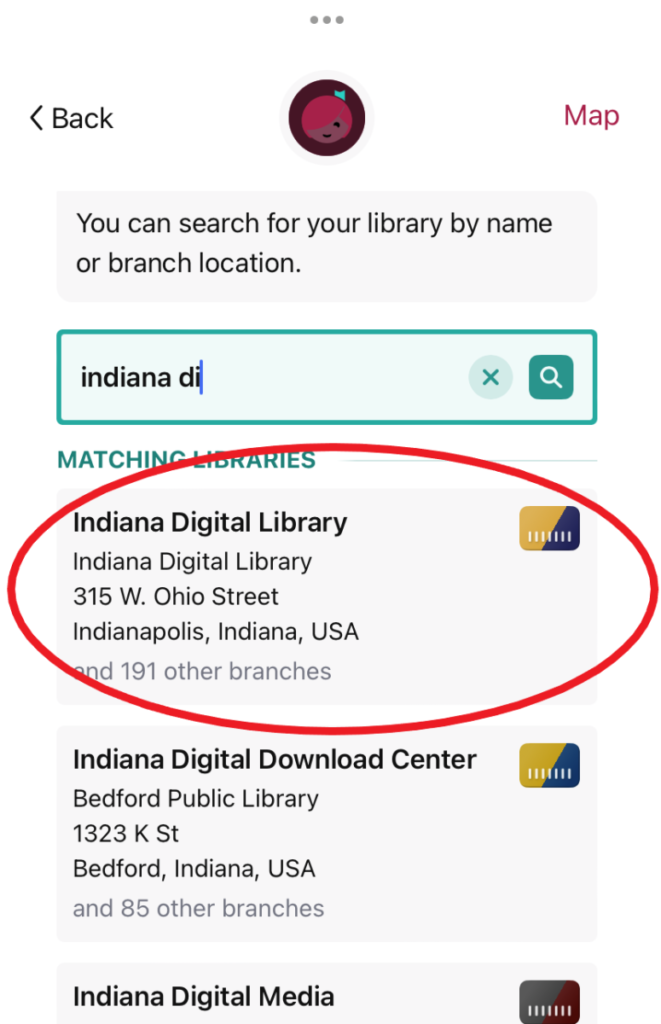 STEP FOUR: Click on Sign In With My Card.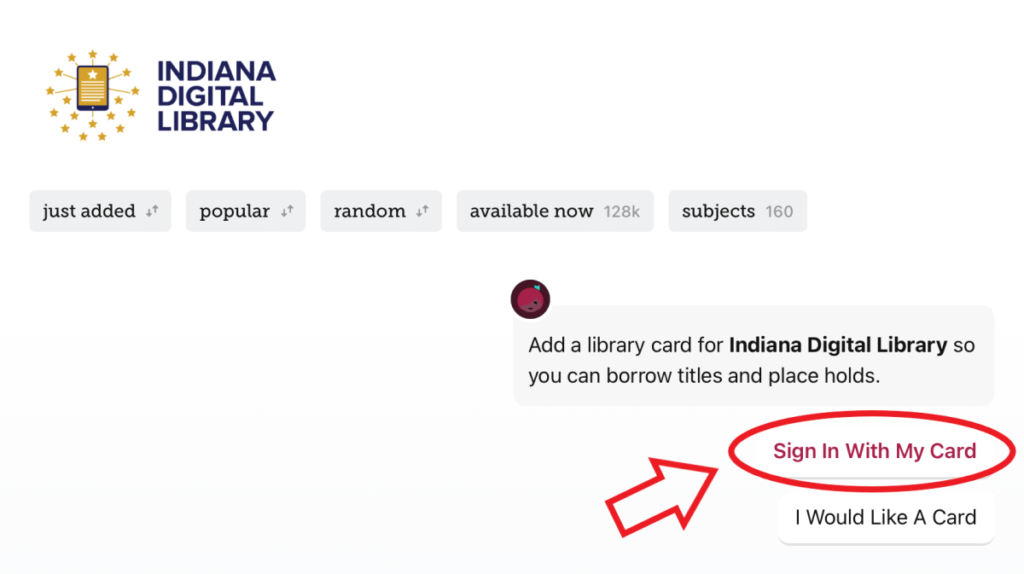 STEP FIVE: Choose Mishawaka-Penn-Harris Public Library from the list of libraries and enter your Mishawaka-Penn-Harris Public Library card number and pin.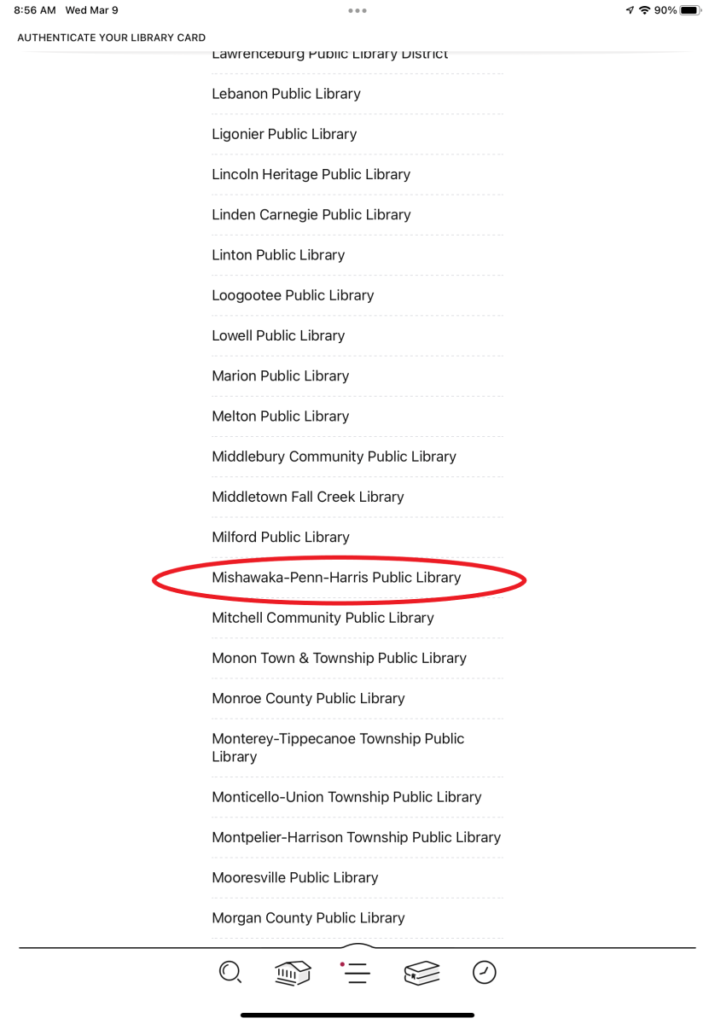 STEP SIX: Your new Indiana Digital Library card will appear on your screen. Click 'Next' and enjoy your reading and listening experience!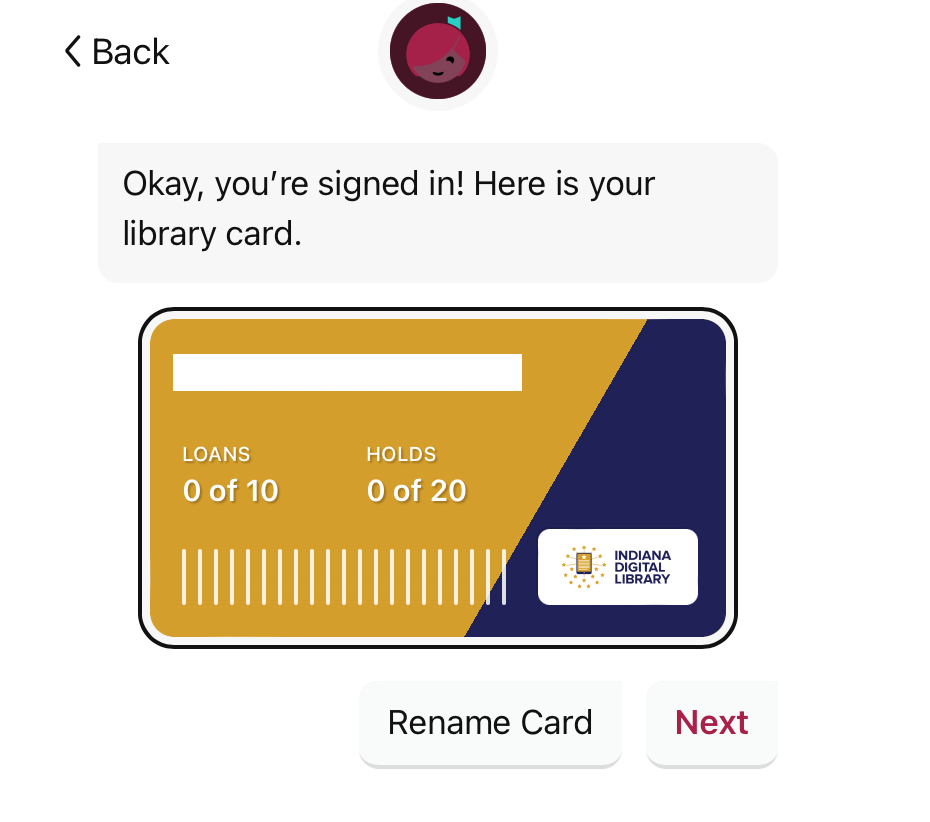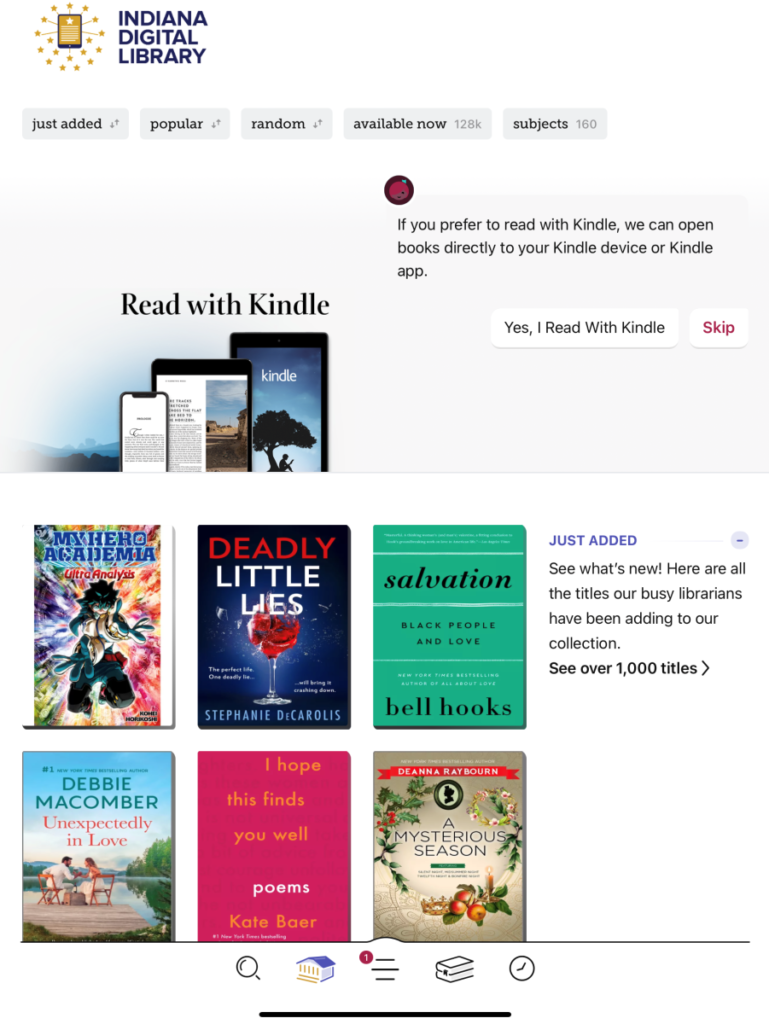 Forgot your PIN? Need more help? Please contact us at 574-259-5277.