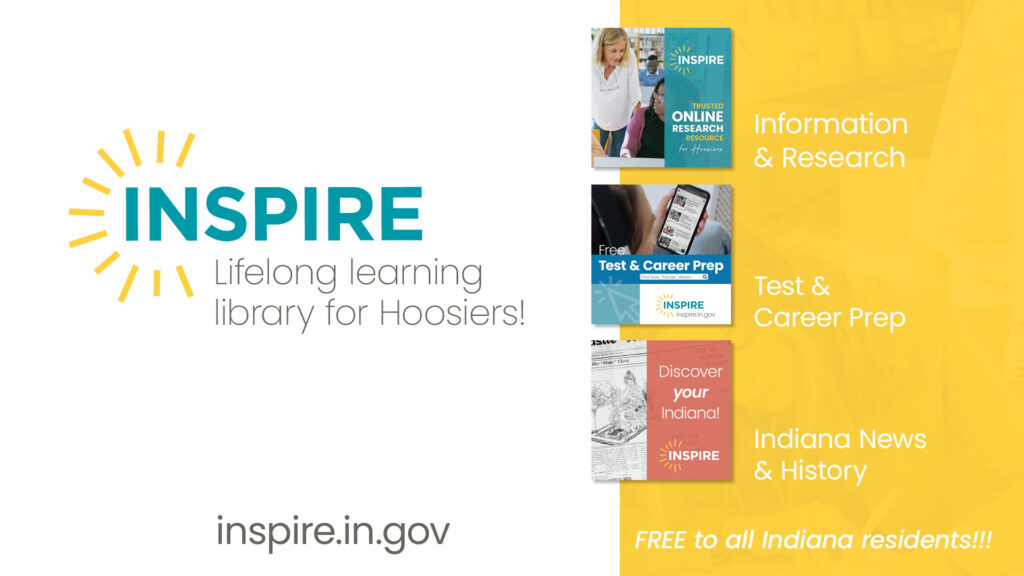 INSPIRE Offers Free Online Library Access for Indiana Residents
INSPIRE is an online lifelong learning library for all Indiana residents that can be accessed by visiting inspire.in.gov. The Indiana State Library provides INSPIRE at no cost to all Indiana residents. The virtual library includes what seems like an endless collection of magazines, journal articles, websites, pamphlets, images, historic newspapers, multimedia, library catalogs and much more.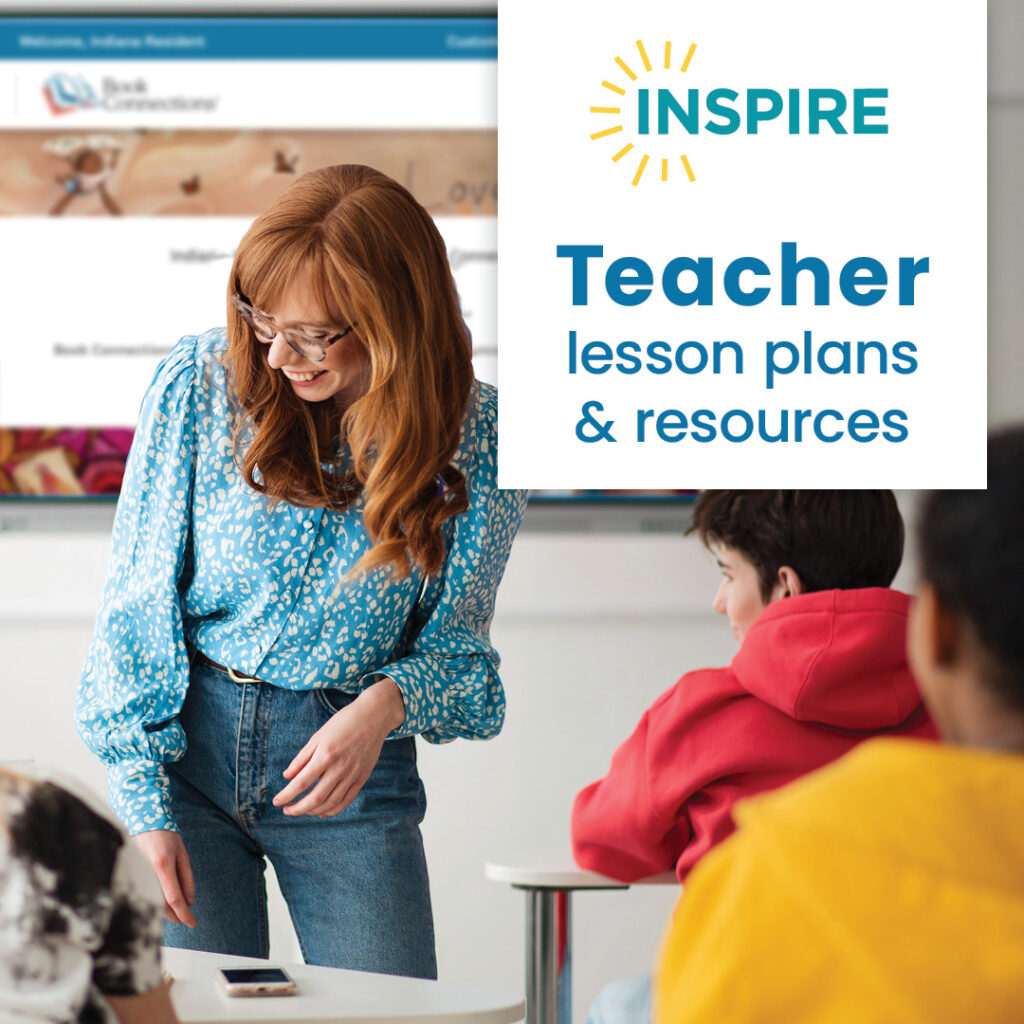 Teachers working on lesson plans can get instant online teaching and learning resources about specific authors and books with TeachingBooks, a FREE resource through INSPIRE. Whether your favorite author is David Macaulay, J.K. Rowling, Dr. Seuss, or Shakespeare—find any fiction or nonfiction title with this FREE resource available at INSPIRE.in.gov/teach-more.

INSPIRE is a valuable resource for all ages. Through a vast amount of informational resources, residents can access medical research, legal content to help with estate and will planning, test prep for licensing exams such as CDL, postal worker, ASVAB, cosmetology or the U.S. Citizenship Test – and these are just a few examples.

Indiana residents who visit the site can create an account that allows users to save their research.

History of INSPIRE
INSPIRE began in January 1998 as a project of the Indiana State Library, funded by a one-time development grant from the Lilly Endowment, Inc. Since that time, INSPIRE has been supported by the Indiana General Assembly through Build Indiana Funds and the Institute of Museum and Library Services under the provisions of the Library Services and Technology Act. Since 2009 the Academic Libraries of Indiana have partnered with the State Library to supplement the funding for online resources.

Visit inspire.in.gov – a lifelong learning library for Hoosiers!