September is Library Card Sign-up Month, a national campaign to emphasize the importance of library cards to a child's education and to combat illiteracy.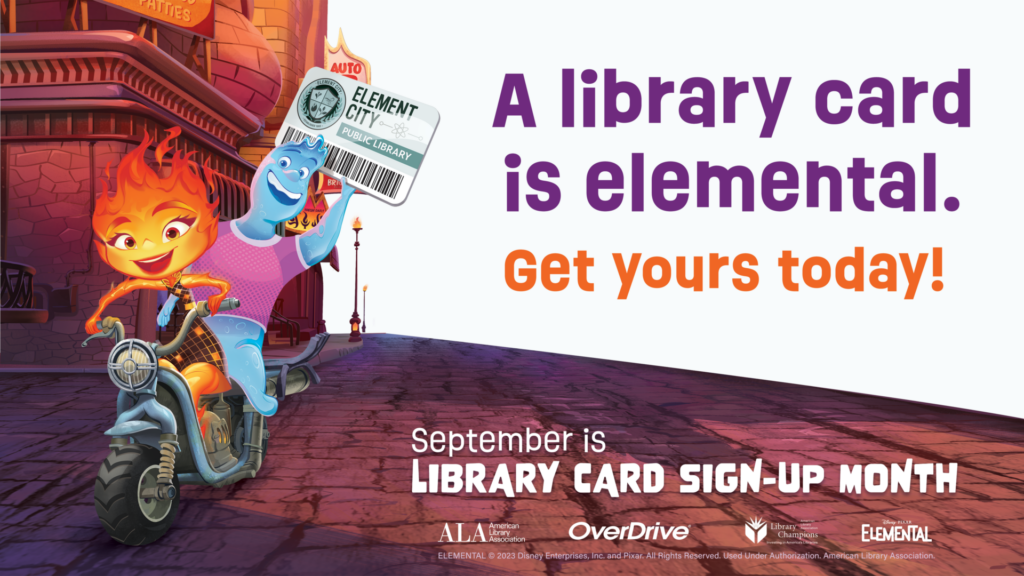 This September, the Mishawaka-Penn-Harris Public Library joins the American Library Association (ALA) to remind everyone about the valuable resources available with a library card. A library card allows you to borrow books in person, read digital eBooks, listen to eAudiobooks, get homework help via our Brainfuse HelpNow database and so much more.

Since 1987, Library Card Sign-up Month has been held each September to mark the beginning of the school year. During the month, the ALA and libraries work together in a national effort to ensure every child signs up for their own library card.

There's something for everyone at the Mishawaka-Penn-Harris Public Library and signing up for a library card is the first step to academic achievement and lifelong learning for children. It is elemental, really – everyone should have one!
It is never too late to get a library card! Explore our MPHPL card options today!