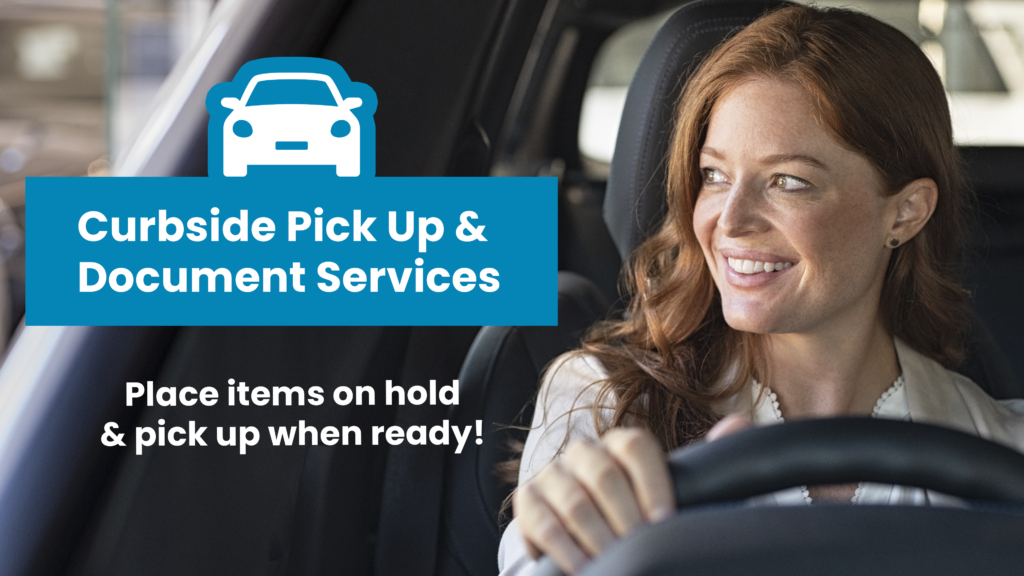 Pick up materials:
No need to leave your vehicle – reserve items online, through the MPHPL app, or call ahead for staff to assist you.
Once notified that your items are ready, visit the library and call the extension posted for your location.
We will bring checked out items to your vehicle.
You stay safe and warm!
Need to send a fax, get copies or prints? We can do that too.
Call and we'll come out to your vehicle.
We will take care of your document needs and return them to you.
Use our Mobile Printing service – print documents from home, pick up at the library.
For more information, call:
Mishawaka Library
(574) 259-5277
Ext. 1200
Bittersweet Branch
(574) 259-5277
Ext. 2200
Harris Branch
(574) 259-5277
Ext. 3200