Climate change is affecting every country and according to the United Nations, it is disrupting national economies and affecting lives. Weather patterns are changing, sea levels are rising, and weather events are becoming more extreme – all serious subjects that can be hard for an adult to grasp, let alone a child.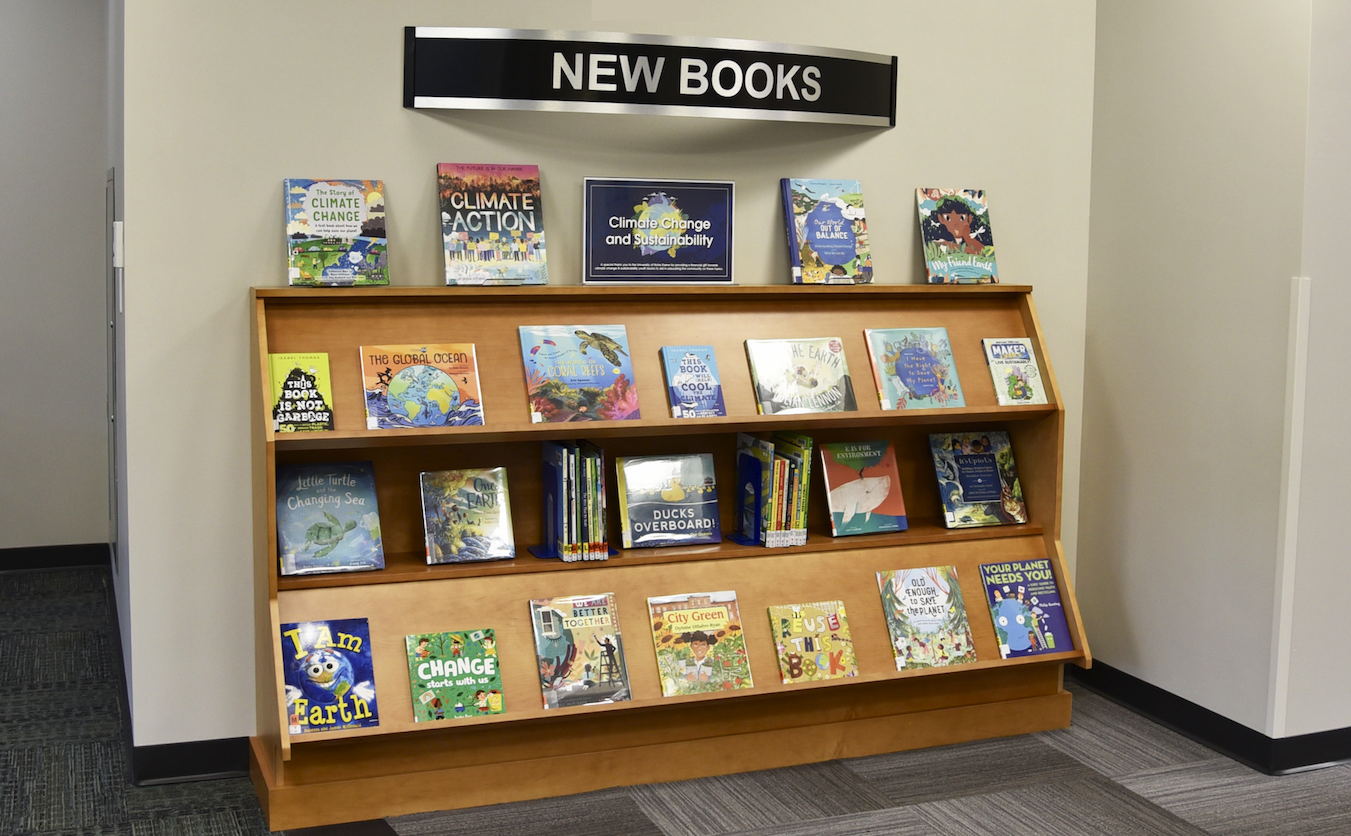 The goal of helping children understand climate change to achieve a long-lasting community impact became a mission for three University of Notre Dame Mendoza College of Business undergraduate students last Spring. Yun Xing '22, María Jesús Bobenrieth '22 and Karen Tanious '23 were all enrolled in Professor Eva Dziadula and Associate Professor Jessica McManus Warnell's, Climate, Economics & Business Ethics course.
The trios' final class project was geared in hopes of having a long-lasting community impact. Xing contacted Mishawaka-Penn-Harris Public Library Director of Patron's Services Jennifer Ludwig and offered a $500 donation to create a new collection of books about sustainability for children.
Ludwig said, "MPHPL was honored to receive the donation and work with Xing and her classmates. In total, we were able to purchase 41 books in various fiction and nonfiction titles to fit the scope of climate change-related topics for learners in grades six and under."
Xing, who graduated from Notre Dame this past May, said, "We hope to educate the next generation on climate change and sustainability and make the community more resilient when facing changing events in the future. We would love to thank the University of Notre Dame for providing the funds and supporting our donation."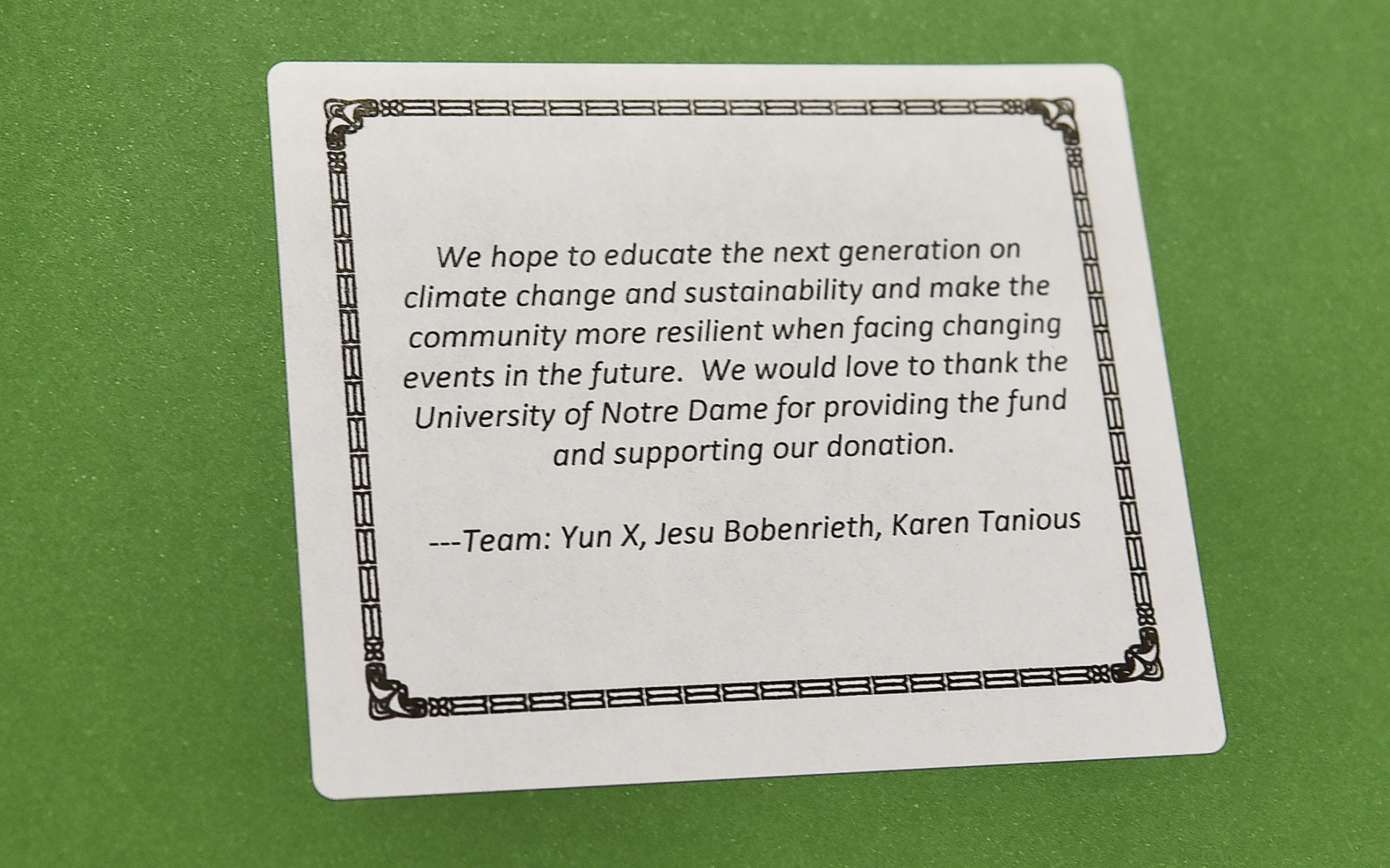 The quote above has been printed as a bookplate sticker and placed in each book purchased for the collection.
McManus Warnell said, "The source of the funds was a grant that I received as part of the "Ethics Project" initiative at Georgetown University's McDonough School of Business. The students were given $500 and told they could use the funds in any way they saw fit, in accordance with our course themes of social and intergenerational environmental justice. The students chose where and how to donate the funds, and then wrote a report on their efforts. ND Mendoza was chosen as one of the universities to pilot this project."
Ludwig said, "The new collection has been very well received thus far, we started with 41 books, and currently, we have close to 30 of those specific titles checked out by our patrons."
The new collection will be housed at the Mishawaka Library located at 209 Lincolnway East. "Keeping all the books in one location was a stipulation of receiving this specific donation, and MPHPL is happy to oblige," Ludwig said.
McManus Warnell said she is grateful to the library for being willing to partner with the students in this way. "The library system is a treasured asset to our community. The students enthusiastically chose to direct their work in a way that contributes to its mission, and this opportunity was a privilege for our class. We hope that many children enjoy this collection of sustainably-minded books," said McManus Warnell.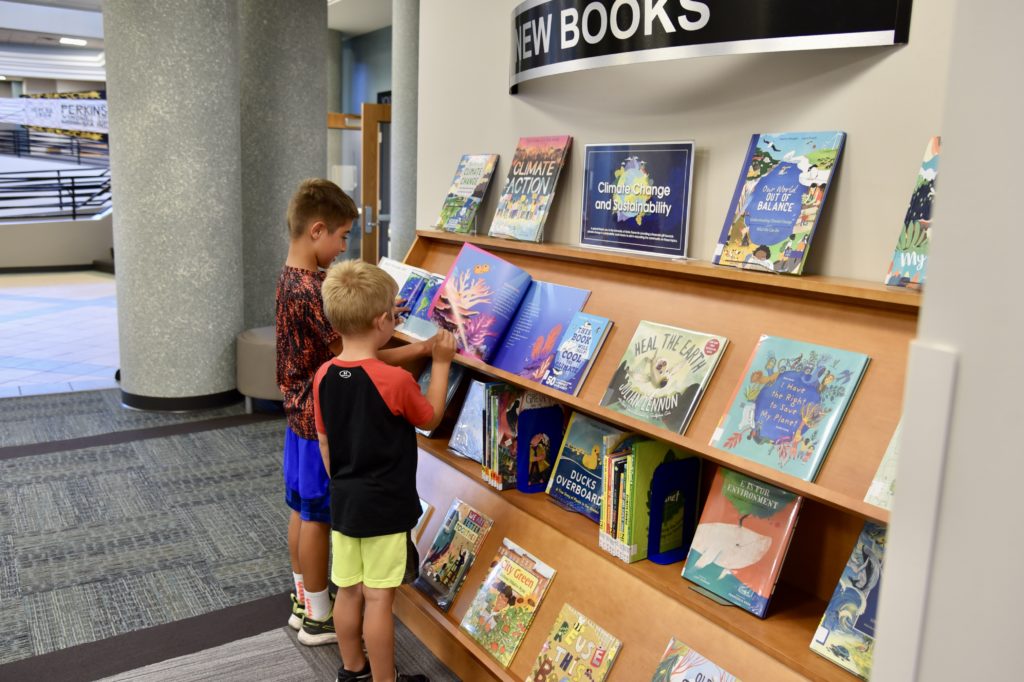 The titles of the new collection can be found below.