Renovated Common Area at Mishawaka Library Reopens Monday, Sept. 13
The Mishawaka-Penn-Harris Public Library is excited to announce renovations to the Common Area inside the Mishawaka Library are complete. The library is located at the corner of Lincolnway East and Church Street. The work began back in March when the library was closed to in-person patron services due to the pandemic. At the open of business on Monday, Sept. 13 the area will reopen to the public. Guests will find a new layout for the area where they can gather solo or in a collaborative setting. Space is arranged to accommodate groups, and the modernized furniture has the flexibility for movement to expand gatherings of all sizes.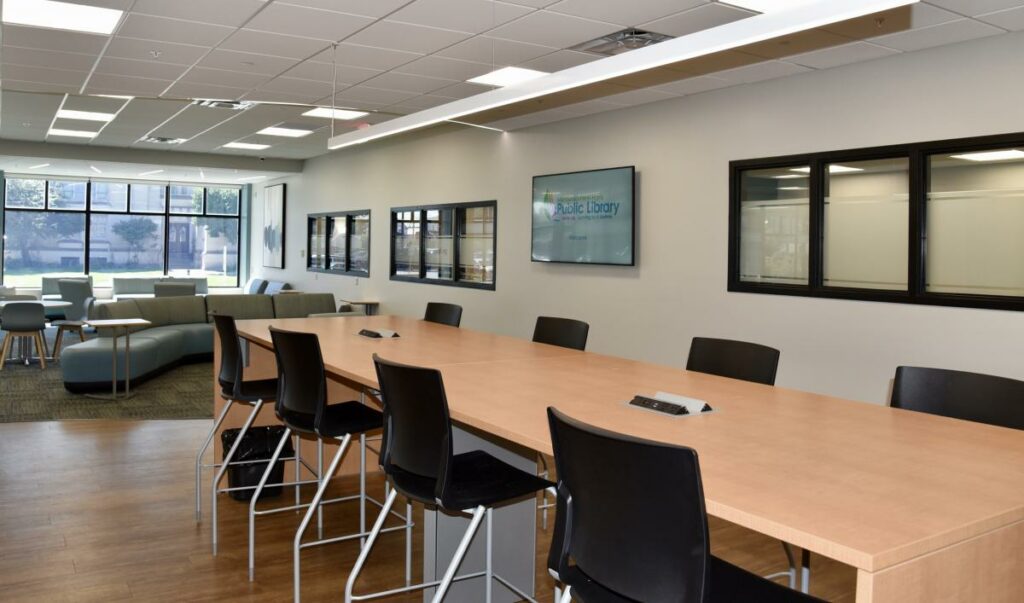 Director Donna Meeks said, "We want the new Common Area to feel like a library living room where you can meet a friend for coffee, use our free Wi-Fi or digital apps, do some digital downloading, or perhaps mobile printing. A library is no longer just a place to check out books; there are so many programs and services for the public, and we just want to make sure everyone knows we are open and this space is here to serve their needs."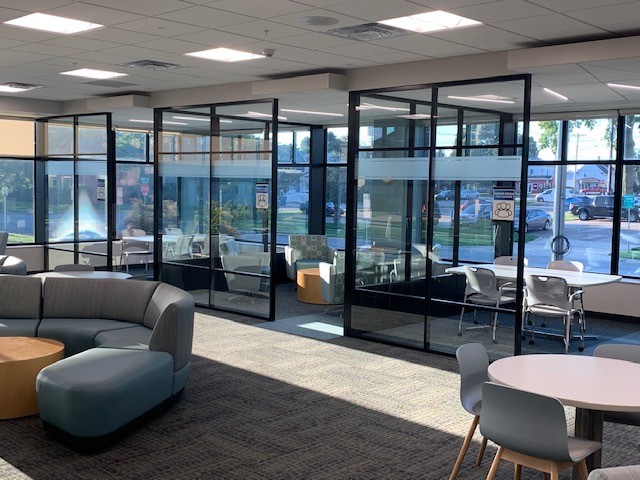 Three glass partitions inside the Common Area provide working space for groups of three or more.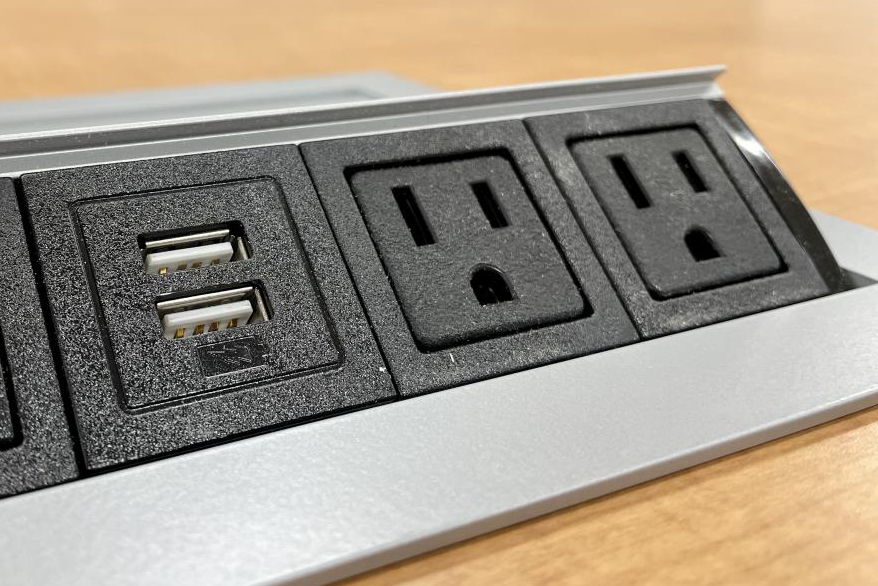 Renovations also include convenient power and USB charging ports to meet the landscape of the 21st century. Patrons can use the seating in the Common Area on a first-come, first-served basis.
A second renovation project to create an official designated quiet zone area at the same MPHPL location is expected to be complete later this fall.