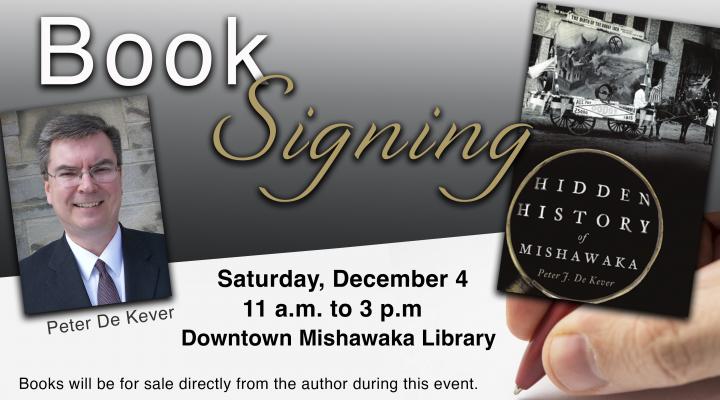 On Saturday, December 4, from 11 a.m. to 3 p.m., MPHPL will host a book-signing event for author Peter De Kever in the atrium of the downtown Mishawaka Library. De Kever recently published a new book, Hidden History of Mishawaka, and the book will be available for purchase directly from the author at the signing table during the event.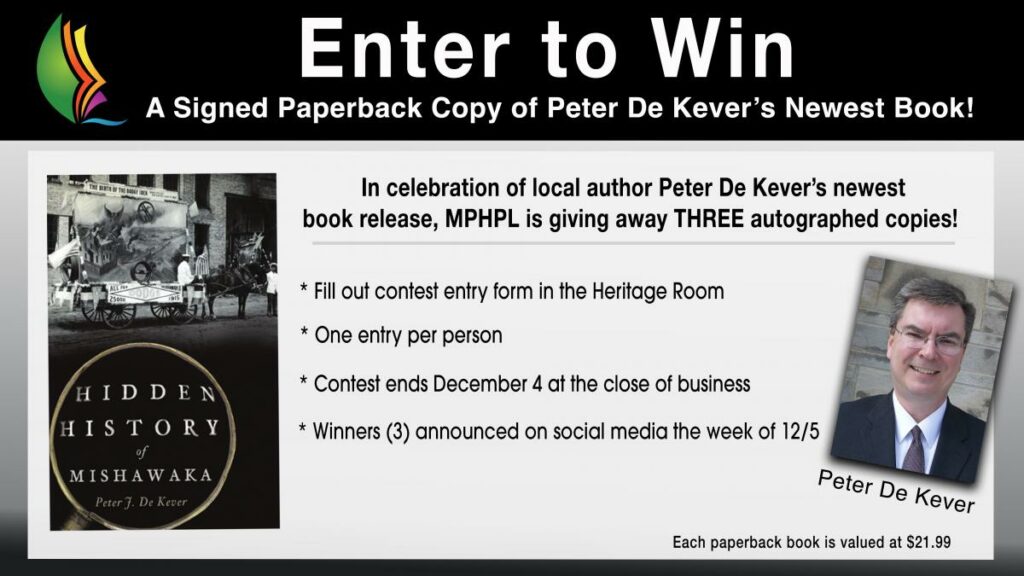 The Mishawaka-Penn-Harris Public Library is excited to announce we will be giving away three signed copies of De Kever's newest book. To enter the contest to win an autographed copy of Hidden History of Mishawaka, visit the Heritage Room now through the end of business on Saturday, December 4, and fill out a contest entry form found next to our contest drop box located on the fireplace mantle. Winners will be announced on MPHPL social media the week of December 5.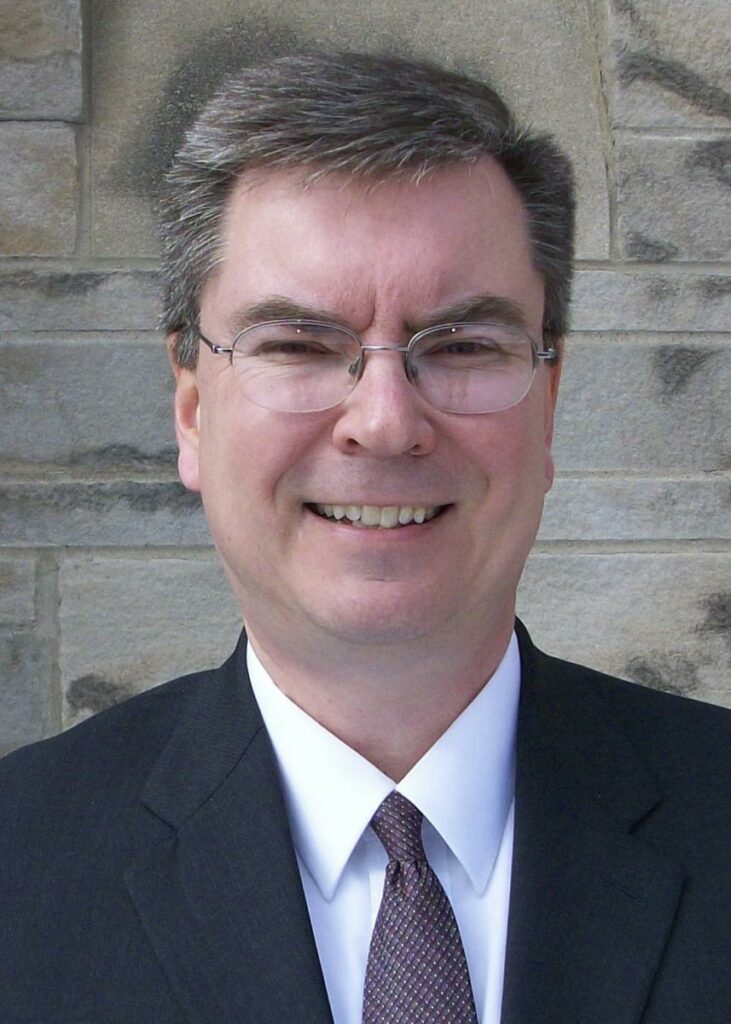 De Kever is a lifelong Mishawaka resident and the city's historian laureate. He has written several books about Mishawaka's historical identity. In his latest book, De Kever brings to life stories of Mishawaka people and events that have helped shape the city and even influenced the nation. The 162-page book is published by The History Press and was released in October 2021. Hidden History of Mishawaka, is available for purchase on Amazon in hardcover or paperback.