Anyone who owns outdoor patio furniture knows how real the challenge can be when trying to preserve its longevity after a few outdoor seasons in Michiana. We know the struggle all too well with having patio furniture in our beautiful courtyard areas at two of our three libraries.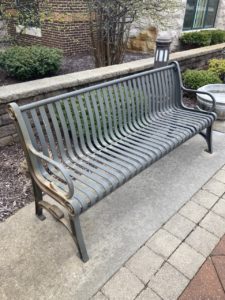 MPHPL Maintenance Manager Rick Rittenhouse called Winona Powder Coating Inc. in Etna Green, inquiring about the cost of having all of our Harris Branch patio furniture refurbished.
Even though Winona Powder Coating does not coat small projects, Jamie and Atlanta Visker, owners of the company, said they were willing to help MPHPL with their patio furniture needs.

Rittenhouse was expecting the estimate to carry a hefty price tag due to the amount of patio furniture included in the project: 12 benches, 12 chairs, three round table frames, three trash cans and seven light stands. He and the rest of the Mishawaka-Penn-Harris Public Library administration were flabbergasted and grateful to learn Winona Powder Coating was willing to donate their time and labor at no cost.
Winona Powder Coating Inc. Business Analyst Eric Brown said, "first, we put the patio furniture through our fluidized sand bath to strip any previous coatings in order to get back to raw metal. After stripping, we noticed some welding repairs had to be made due to broken welds over the years. After our cleaning process, they were either primed with an E-coat, or a zinc rich powder primer. We then powder top coated the furniture to the two specific colors the library requested."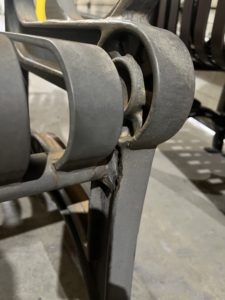 He said the light stands had some aluminum parts they could not strip in-house. "We sent those parts to the Kolene Corporation in Detroit, who provided their services free of charge as soon as we told them the project was for a public library," said Brown.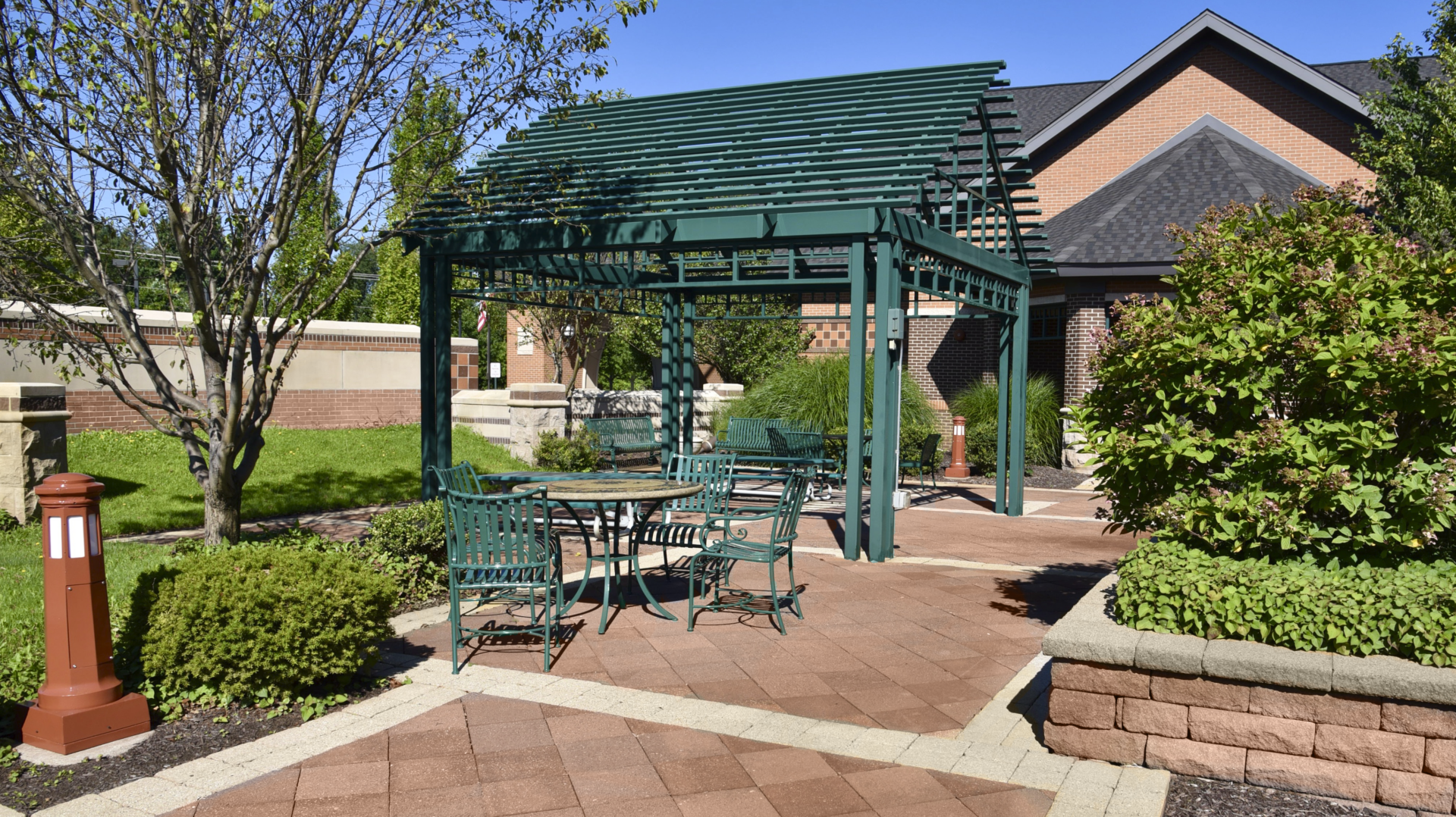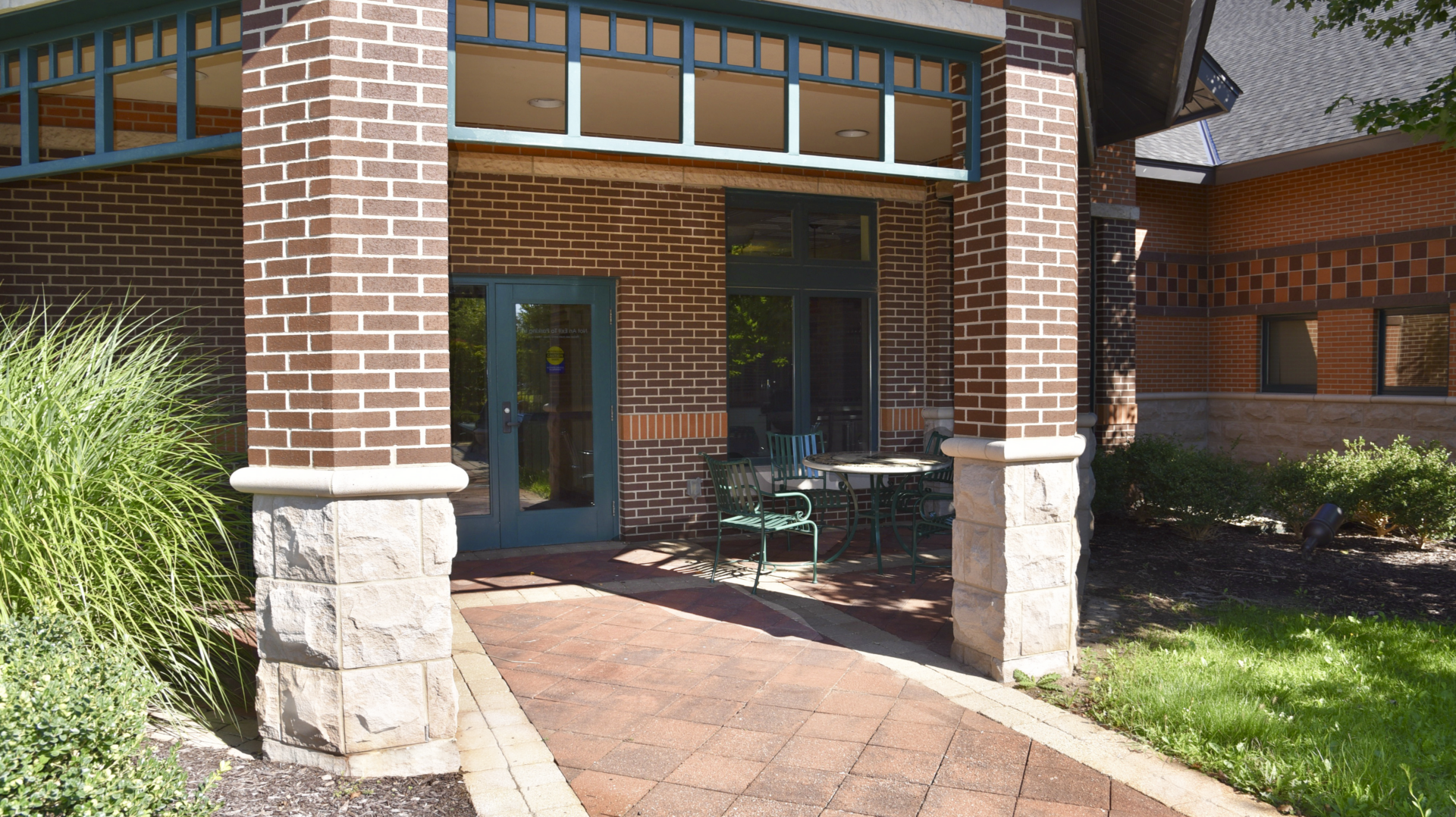 Atlanta Visker of Winona Powder Coating Inc. said, "I love our company contributing to our local communities! We want to be a good neighbor. I understand budgets and how much the library does with what they have. The library provides a wonderful variety of books, movies, magazines and a safe, quiet place to study or ask for help acquiring information. It's one of the few places that families can go where they are not required to buy anything, and they can have free access to the internet."
Director Donna Meeks is grateful for Winona Powder Coating's contribution. "When companies give back like this, it means more books for your patrons. It allows us to do more, and that's such a morale boost."
Winona Powder Coating, Inc. is the leading industrial applicator of powder coating and e-coating to large industrial companies throughout the Midwest. While happy to help out the library, Winona Powder does not coat for individuals but rather large industrial customers. You can learn more about the corporation by visiting winonapowder.com/.