The Mishawaka-Penn-Harris Public Library is proud that all of our library locations are Youth Service Bureau (YSB) of St. Joseph County Safe Stations! Currently there are 22,097 Safe Place Stations across the country.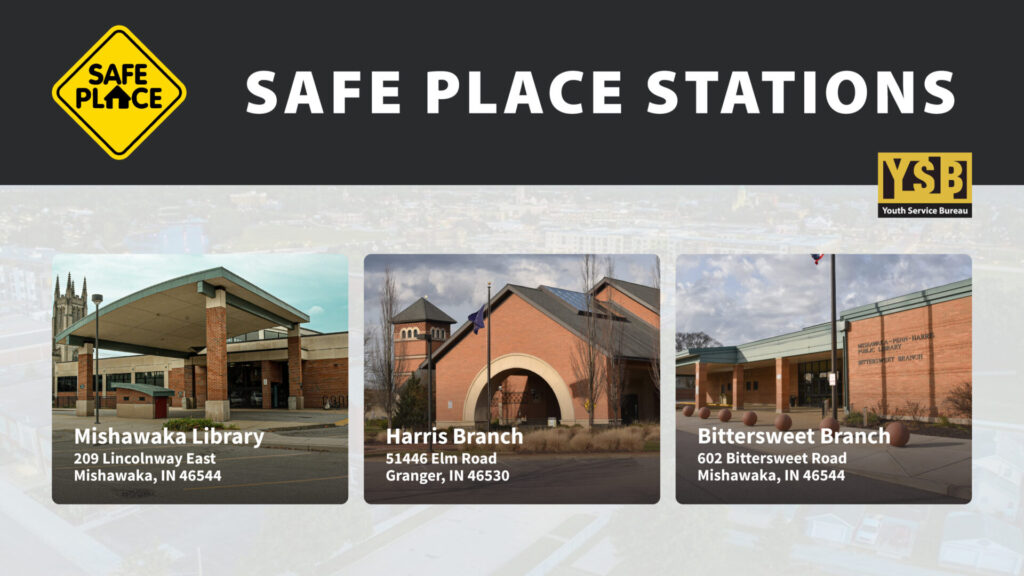 What is Safe Place?
Safe Place is a national youth outreach and prevention program for young people under the age of 18 (up to 21 years of age in some communities) in need of immediate help and safety. As a collaborative community prevention initiative, Safe Place designates businesses and organizations as Safe Place locations, making help readily available to youth in communities across the country. Safe Place locations include: libraries, YMCAs, fire stations, public buses, various businesses, and social service facilities. Designated Safe Place locations display the Safe Place sign, the universal symbol of youth safety.
Safe Place History
Safe Place has been keeping kids safe for 40 years. The program began as part of the YMCA Shelter House in Louisville, KY in 1983 and has since expanded to 38 states and 1500 communities nationally. National Safe Place Network is excited to recognize and celebrate the 40th anniversary of Safe Place during NSP Week 2023 and the rest of the year.
National Safe Place Week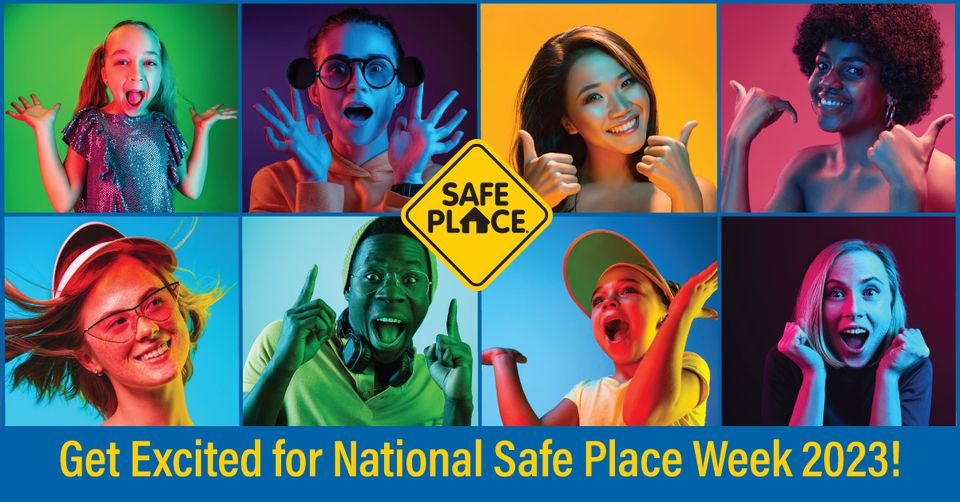 National Safe Place (NSP) Week is celebrated nationally during the third full week in March each year. This recognized week honors Safe Place, an outreach and prevention program for youth in crisis. NSP Week serves to recognize the many valued partners who work together to provide immediate help and safety for all young people. It is a dedicated time to acknowledge licensed Safe Place agencies, Safe Place locations, and community partners and volunteers. These individuals and groups are the pillars of strength that support the national safety net for youth. This year, NSP Week will be celebrated March 19-25 nationally.
Youth Service Bureau of St. Joseph County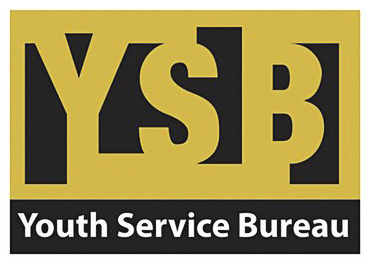 YSB coordinates over 100 Safe Place locations in St. Joseph County. A youth in crisis or someone who knows a youth in crisis can call the Youth Services Bureau of St. Joseph County 24/7 at (574) 235-9396.
Please join MPHPL in spreading the news about National Save Place Week and the Youth Services Bureau of St. Joseph County!