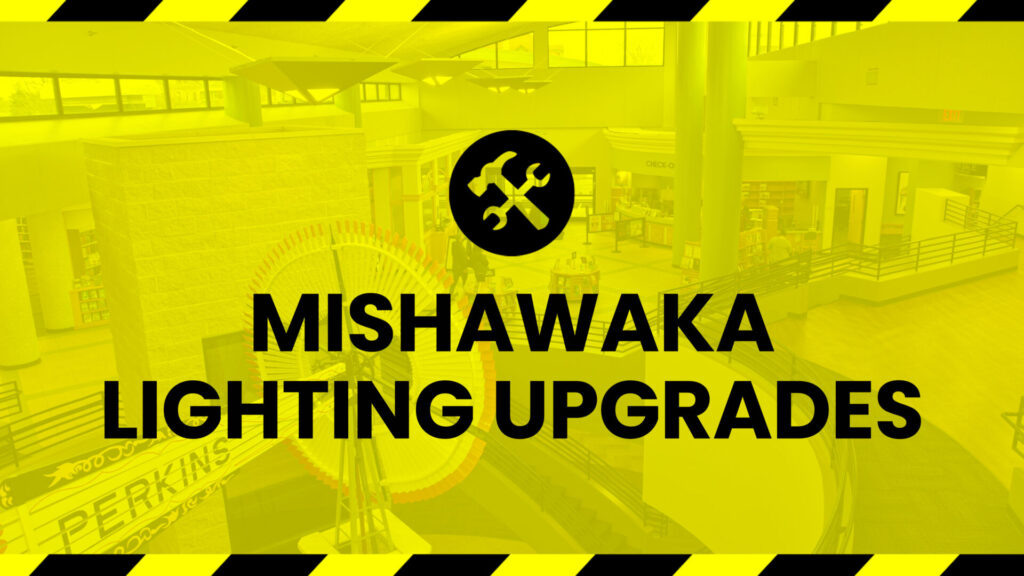 MPHPL is excited to announce a significant upgrade to lighting at the Mishawaka Library is coming soon! New LED energy-efficient lighting will replace outdated fluorescent lighting. The project will begin Monday, September 18, and is slated to continue for several months. The upgrades will start in the lower-level meeting rooms; therefore, meeting rooms are unavailable for booking at this time.
"This project aims to improve the library's lighting with the latest LED technology. Replacing outdated lighting will impact long-term electrical costs, decrease our environmental footprint and enhance sustainability efforts," says MPHPL Director Donna Meeks.
The new LED lighting will increase Mishawaka Library's energy efficiency and brighten library spaces for visitors, patrons and staff!
Make sure to bookmark this MPHPL article. We will post updates on progress as the project continues!