Since 1946 SAMS Technical Publishing manuals have been the standard that repair technicians have insisted upon having to provide professional repairs for their customers. Now MPHPL cardholders have free access to thousands of manuals and schematics via the SAMS Technical Publishing database. SAMS has been the gold standard in the repair industry for TVs, VCRs, Radios, etc.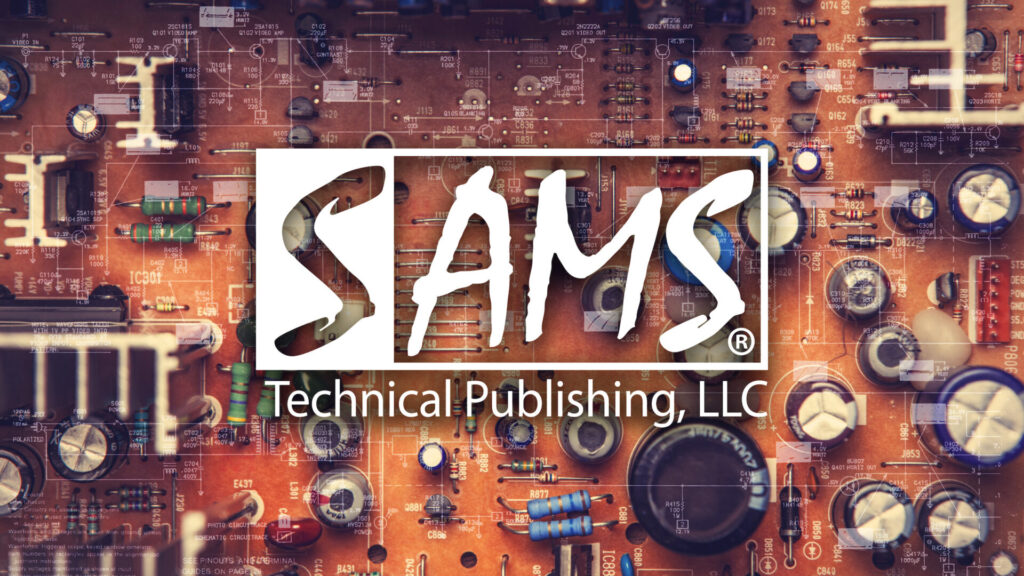 "SAMS Technical Publishing is one of the most trusted brands for repair manuals of electronic products. They offer a wide variety of manuals to repair TVs, radios, VCRs and more. The ease of using this online service makes finding and downloading repair manuals easy and convenient. Plus, using the database is free with your MPHPL library card!" – Jennifer Senger, MPHPL reference librarian.
SAMS Technical Publishing is located in Indianapolis, where the company began its journey to become the world's largest provider of consumer electronics manuals. Founder Howard W. Sams saw an immediate need in the market for service technicians to have schematics and other service guidelines for products they were repairing, establishing an industry repair standard, which repair shops across the country have depended on for decades.
SAMS Technical Publishing continues that tradition by adding new manuals monthly, covering the latest in televisions, including HDTV, Plasma and LCD monitors.
If SAMS does not have the manual you need, you can use the request form, and their staff will search their extensive list of suppliers and vendors to locate what you need.
Anyone can access the SAMS Technical Publishing database free on their smart device, computer or our library computers while at any of our MPHPL locations. To use the SAMS Technical Publishing database outside our library locations, you must have a MPHPL library card.
To get started today, by visiting the MPHPL Online Resources page and scroll down to SAMS Technical Publishing!