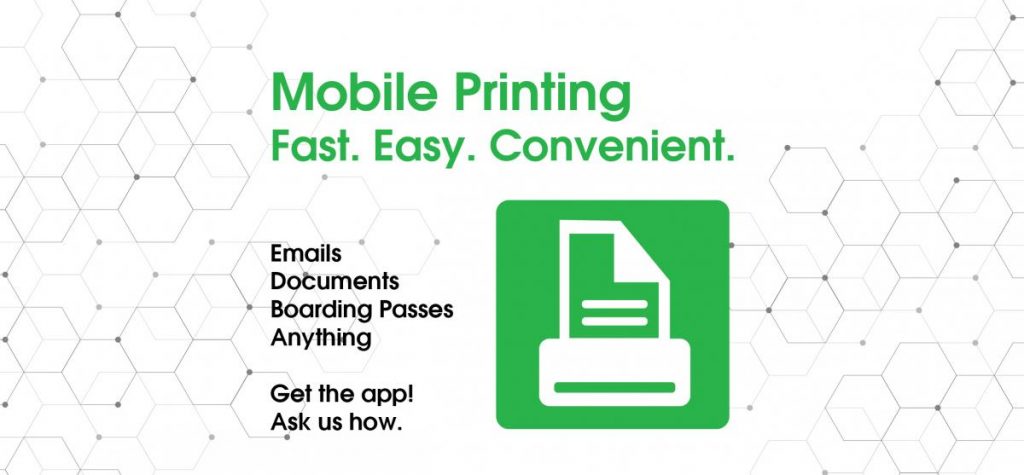 MPHPL Offers Mobile Printing
You can print emails, documents, photos, boarding passes, web pages, and more at MPHPL.  Print directly from a library computer or use your smartphone, tablet, home computer, or laptop to send a mobile print request.
Black and white prints are 10 cents per page
Color prints are 25 cents per page
Payment is by cash or credit/debit card [$1 or more]. Patrons receive up to $1 per day FREE in computer prints.
Copies must be picked up within 24 hours of sending
Click here to learn more!