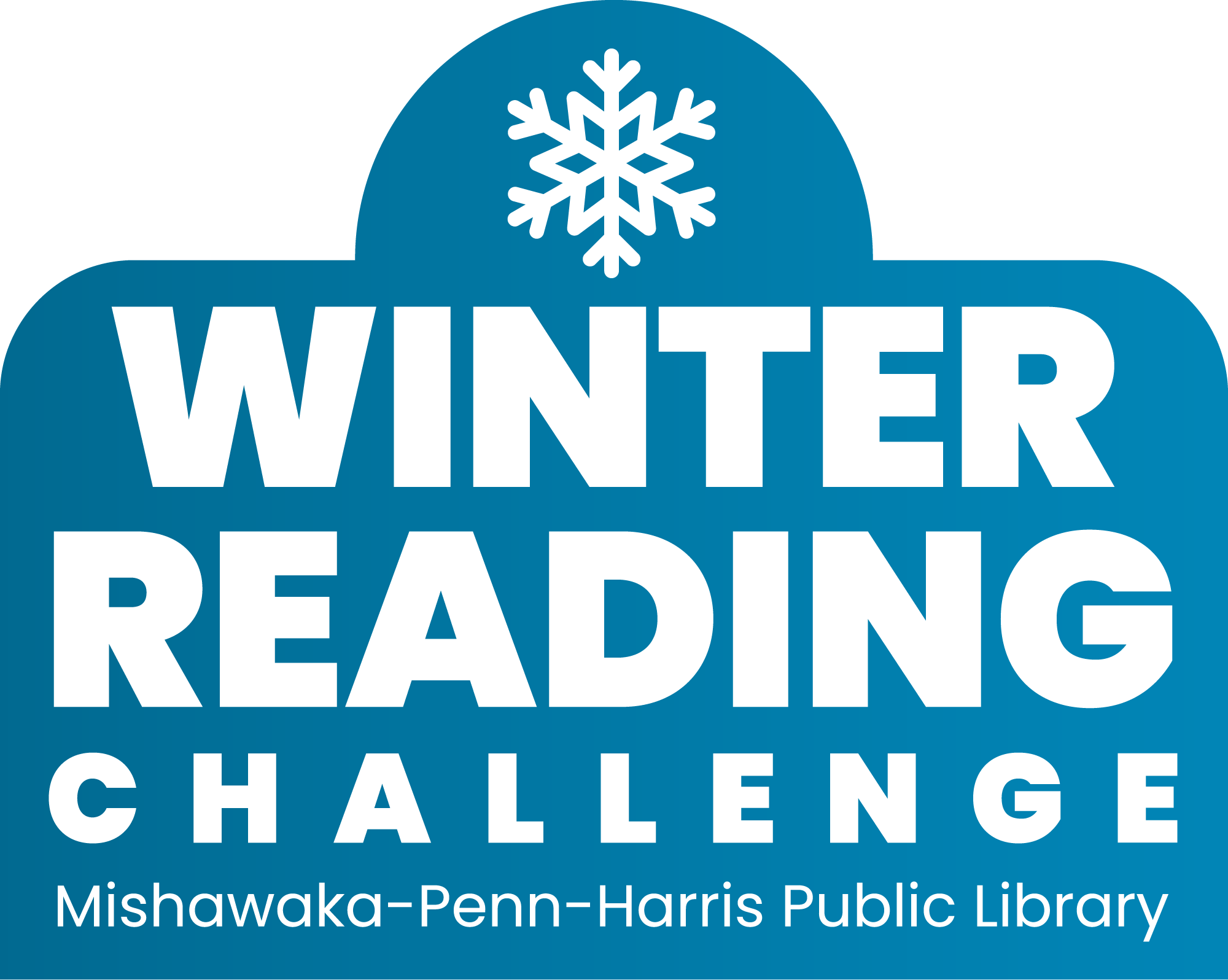 MPHPL's
Winter Reading Challenge
All Ages | All Locations

January 3 - February 28
Join our Winter Reading Challenge! Visit any MPHPL location to pick up a Reading Challenge card.
Participation is easy:
Mark one square for each reading (or listening) activity you complete.
Complete the five boxes marked with a snowflake and show your card at a service desk for a small prize.*
Complete the entire card and return it for a new book of your choice* and an automatic entry into our special prize drawings.
First day for prize redemption is Monday, January 9.
Limit one Reading Challenge card per person.
*While supplies last!
*Small Prize Choices (available while supplies last)
Children:
Mini Stuffed Zoo Animal
Fun and Trendy Slap Bracelets
3D Mini Dinosaur Character
3D Mini Unicorn Character
Teens:
Manga Sticker and Candy Bar
Hand Sanitizer and Lip Balm
Adults:
Microwaveable Popcorn and Candy
Hand Sanitizer and Lip Balm
Special Prize Drawings
Children:  6 winners
Oversized Super Soft Blanket

(pattern may vary)

 

$20 Strikes & Spares Attraction Card 

 

MPHPL Water Bottle

 

MPHPL Book Bag

 

MPHPL Bookmark

 
Teens:  3 winners
Oversized Super Soft Blanket

(pattern may vary)

 

$20 Strikes & Spares Attraction Card 

 

MPHPL Water Bottle

MPHPL Book Bag

 

MPHPL Bookmark

 
 Adults: 3 winners
Oversized Super Soft Blanket

(pattern may vary)

 

Strikes & Spares - 1 Free Hour of Bowling for up to 5 people

(shoe rental not included)

 

MPHPL Water Bottle

MPHPL Book Bag

 

MPHPL Bookmark